Lolo Jones Praises God, Posts Bible Verse on Facebook Ahead of Winter Olympics Debut
Before hitting the bobsled track on Tuesday for her Winter Olympics debut, Lolo Jones praised God on Facebook and shared a Bible verse to her nearly 300,000 followers.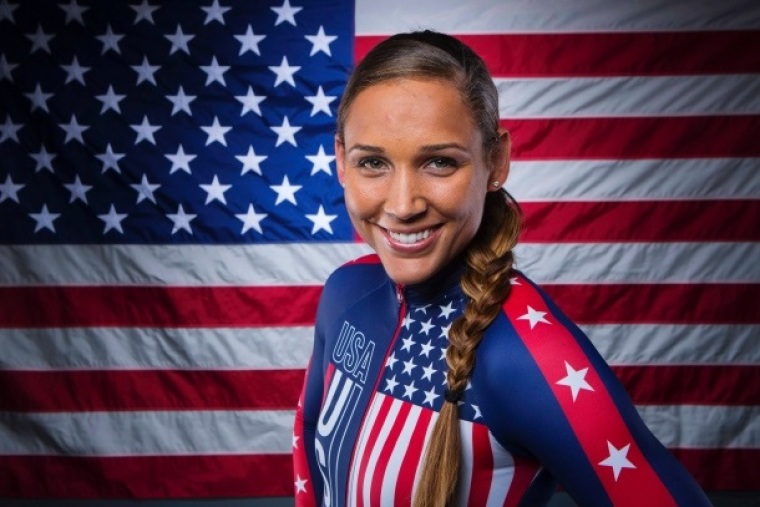 Jones also made a nod to her bobsled teammate: "I am honored to race with you... Jaz, I know how hard you worked to get here. I've celebrated with you when we both won bobsled medal together and I've also shared your frustration when we didn't. I can't wait to go in this battle with you," wrote Jones on Monday, a day before she and her teammate were set to compete in the Winter Olympics for the first time.
Jones, who currently sits in 11th place with Fenlator after the first two rounds of competition ended on Tuesday, said that she believed that regardless of the outcome "God has already answered our prayers."
"He took you [Fenlator] from sitting on a couch watching the Olympics on tv four years ago to now racing in one and two years ago, he took me sitting on my couch wondering if I should give up on the Olympic dream to now participating in my first Winter Olympics," she added.
Jones also shared 1 Peter 1:21: "Who through him are believers in God, who raised Him from the dead and gave Him glory, so that your faith and hope are in God."
The American track and field athlete, who has competed for the U.S. in two Summer Olympics in the hurdles, began training for the bobsled after she took a break from her sport following the 2012 games. Discouraged after failing to medal in Beijing and London, she remembered bobsledder Elana Meyers suggesting she pick up the sport in 2010 and decided to begin seriously training for it.
To be competitive, the 130-pound hurdler had to bulk up to 160 pounds — an effort that at one point forced Jones to consume 9,000 calories a day.
She also had to overcome her fears of the actual sport. Jones told The Boston Globe that the first time she sledded she "just wished I could get out of there so fast."
"I think I blocked out a lot of it," said Jones. "You're definitely nervous. I remember telling myself, 'Just go for it. Don't back off on the start.' I pushed pretty decent on my first start, then you get in and your adrenaline is so high you don't remember much."
"In my head, I was trying to count the curves. I got so discombobulated that I lost count. Then, I started praying, 'God, please make it over. Please make it over.' Then it finally ended," she added.
A medal is unlikely for either Jones or Fenlator at this point, though it is likely at least one, if not two American teams will come home with the medal. Heading into Wednesday's final, with two heats remaining, Jamie Greubel and Aja Evans sit in third. Meyers and fellow U.S. track star also turned brakeman Lauryn Williams are currently ranked first.