Lolo Jones Reveals Prayer When Hurdling After Hip Surgery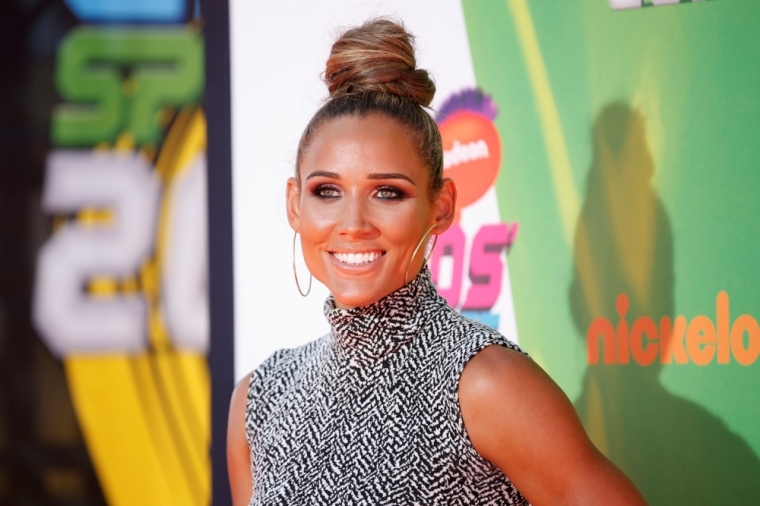 Lolo Jones is sharing her prayers with supporters after returning to hurdling for the first time since having a hip surgery two months ago.
"Less than two months after hip surgery, I was able to hurdle for the first time. I was nervous to return," Jones wrote on Instagram. "My prayer for you guys tonight is that courage always rises when things attempt to intimidate you. Today, I did baby hurdles."
Last October, the 33-year-old track-and-field athlete had to get surgery to repair her torn hip labrum. However, Jones has set goals for herself on the road to her recovery.
"Next week I will attempt a taller height. Strive until you overcome the tallest hurdle blocking your path," Jones wrote. "We are all hurdlers in life."
Last year, the hurdler turned bobsledder, took to Twitter to let the world know she would be getting surgery for a torn frontal labrum. Before revealing that she would be required to undergo a shoulder operation, Jones decided to praise God.
"Praise Him in advance," the Christian athlete tweeted.
Still, she used her brand of humor to explain needing to get the operation done.
"That moment when you find out you need surgery... Ok but I'm keeping the patient gown for Halloween. #tornLabrum," Jones wrote on Facebook last year. "Going under the knife. Surgery and not for my boobs or butt but if they give me 2 for 1 deal, ADD It."
Although some of Jones' jokes have received mixed reviews in the past, the Christian athlete has been consistent in sharing her faith for some time. Jones began 2015 announcing her decision to engage in a period of consecration.
"I want all that God promised for me in 2015," Jones previously wrote on Instagram. "21 days of prayer and Fasting."
The Christian athlete then invited others to take part in the fast with her.
"Join me as I dedicate the first part of my year to hearing from God," Jones wrote. "I encourage you as well to set aside some earthly distraction for 21 days to hear more from the Lord. #socialMediaDetox #prayer #fasting #alreadyCravingaBurgeriRebukeYouSatan."
Back on the first day of 2014 Jones also shared a passage from the book of Isaiah: "I am doing a new thing," Jones tweeted from Isaiah 43:19. "Now it springs up; do u not perceive it? I'm making a way in the wilderness and streams in the wasteland."
This was not the first time that Jones shared her faith on the social networking website. Jones took to Twitter to let followers know that she was blessed after tithing, following a great deal of criticism on the social networking website last year.
Jones previously took to Twitter to let followers know that she was blessed from tithing.
"Pumped! Yet again God showed me a cool sign," Jones previously tweeted in 2013. "I tithed on Sun. and by Mon. had a blessing 10 fold. If u've never given,step in faith Luke 6:38..It was a very cool moment. Had to share."