Long Hollow Baptist Church Senior Pastor David Landrith Dies After Battle With Cancer; Community Grieves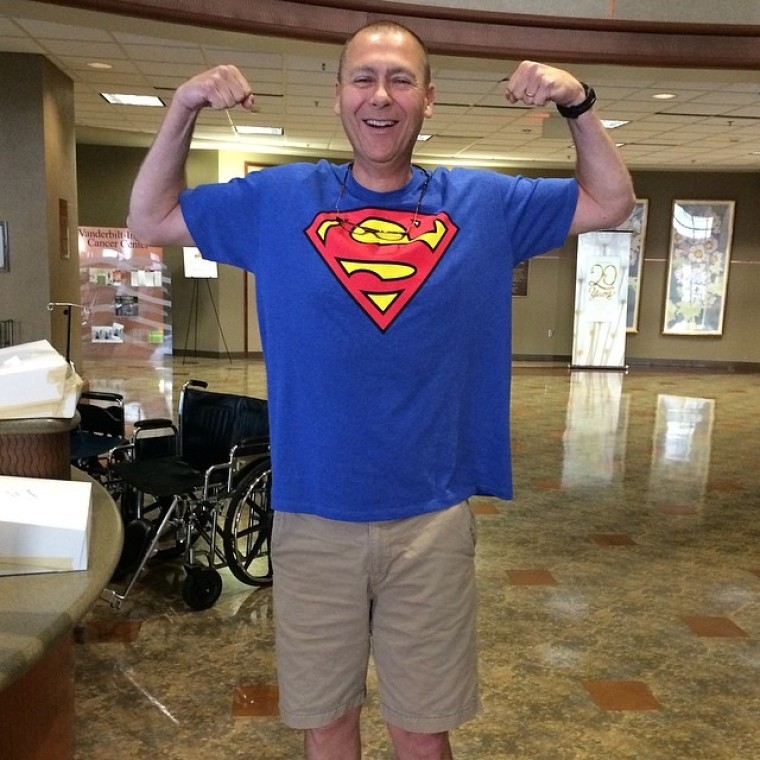 After battling an aggressive cancer for more than a year, David Landrith, senior pastor of Long Hollow Baptist Church in Henderson, Tennessee died Tuesday. He was 51.
The heartbreaking announcement came via a post from the church's executive pastor, Lance Taylor on Facebook.
"It is with great sadness I share the news that Pastor David has gone to be with the Lord. He passed away early this morning [Tuesday] at home. The day we all hoped wouldn't come is here," Taylor noted in his post.
"Throughout his fight with cancer, Pastor David was determined to preach to the people he loved and led at Long Hollow, and to bring glory to God through his life and suffering. Our lives will be forever impacted because of how God used David to challenge and inspire us, especially these last twenty months," he continued in the post while encouraging prayers for Pastor Landrith's family.
According to a press statement posted to the Long Hollow Baptist Church's website, Landrith was diagnosed with a rare cancer called colorectal melanoma in March 2013. He underwent several surgeries and was treated with several clinical trial medicines but they were not enough to stop the advance of the disease. It spread throughout his body hitting his lungs and brain.
He leaves behind his wife, Jennifer and their three children: Rachel, 25; Sam, 20, and Josh, 18. He is also survived by his parents, Horace and Shirley Landrith as well as and his brother, Hal Landrith.
Landrith became the senior pastor of Long Hollow Baptist Church in 1997 when the church only had 300 members. Under his leadership however the church grew into a body of now more than 7,000 according to a WSMV report.
"I've never known a pastor so loved by the people he serves," Taylor said of Landrith in the statement from the church. "He had a God-given ability to keep people together. In all the growth and changes through the years, God used him to keep our church moving together in the same direction. In the 16 years I served alongside of David at Long Hollow, we enjoyed exceptional unity because of his leadership."
Allen Lindsey, a church member and close friend of the senior pastor, said: "He's the best natural leader I've ever known."
Several members of the Christian community have since reacted to Landrith's passing including David Platt, president of the Southern Baptist Convention's International Mission Board.
"Humbly gifted. Genuinely wise. Constantly encouraging. Faithful husband, dad, pastor," Platt tweeted about Landrith.
"So sorry to learn just now of the death of @DavidLandrith, such a faithful pastor, leader, husband, father. Praying for his family & church," tweeted Albert Mohler, president of the Southern Baptist Theological Seminary.
"So sorry to hear of the death of the great pastor David Landrith. He was a great and godly man," tweeted Russell Moore, president of the Ethics & Religious Liberty Commission.
The funeral service for Pastor Landrith with be held at the Hendersonville Campus of the church on Friday Nov. 21, 2014.