'Longmire' Season 5 News: Netflix Love the Show as Much as the Fans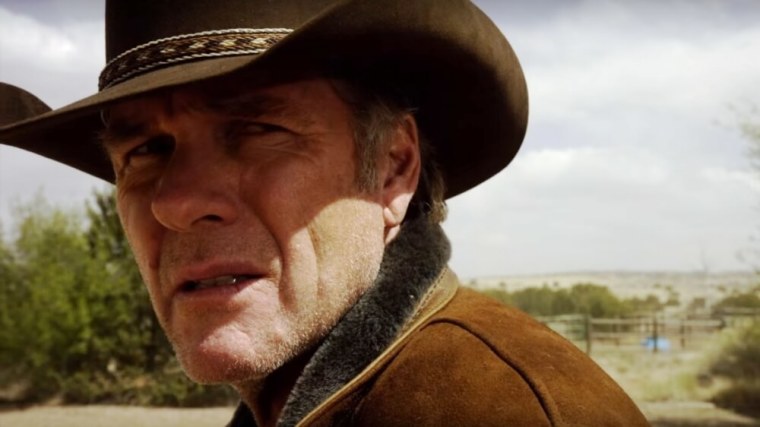 News about the upcoming season of the Netflix series "Longmire" has been revealed.
The previous season of "Longmire" ended with an absurd scene that showed Walt, played by Robert Taylor, spending time with his romantic interest, Dr. Donna Mohahan, played by Ally Walker, while someone tries to break into his house.
The cliff-hanger made fans curious about what the upcoming season will bring. There are many speculations as to who could be the one responsible for the attacks. Several theories believe that Donna could be deceiving Walt. There are speculations that she is working with Walker Browning, played by Callum Keith Rennie, to take down Walt.
However, fans are hoping that the romance between Donna and Walt can be sustained throughout the next season. With that, there are other theories stating that the intruder could be Branch Connally, played by Bailey Chase.
With that, fans are happy to hear the news of the show's renewal, which was announced a couple of months ago. According to the Head of Content Acquisition for Netflix, Ted Sarandos, the show did not disappoint with its premiere season on Netflix. According to the Twitter account of TV Guide, he stated, "Relative to the network audience, we were very pleased."
The series was previously with A&E for their first three seasons. However, it was canceled since "Longmire" did not appeal to the network's target market. From there, the show was picked up by Netflix. It was revealed that the show was able to attract an older demographic for Netflix.
Reports state that the series recently had an open casting call last month. With that, there are speculations that filming for the upcoming season will be starting soon. While there has yet to be any official release date revealed for "Longmire" season 5, the series is expected to return on Netflix sometime this year.