Lunar Eclipse June 15 Photos – In Case You Missed It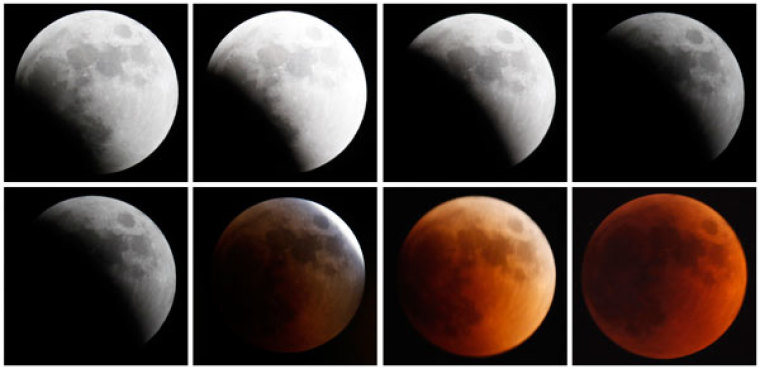 The June 15 lunar eclipse that caught the world's attention, briefly but breathtakingly, flaunted the dark morning sky with a crimson hue adding beauty to what scientists have been regarding a rarity for its unconventionally long procession (1 hour 40 minutes in its totality phase).
The celestial spectacle visible this time only from eastern Africa, Central Asia, the Middle East, and Western Australia began at approximately 1:24 p.m. EST and reached its darkest phase at about 4:12 p.m. EST, according to National Geographic.
In case you missed the extraordinary event, here are some photos for you to appreciate the impressive display.
The next lunar eclipse is set to occur on December 20, 2011, and will not be visible from the U.S. either. The next visible lunar eclipse visible from the U.S. is staged for April 15, 2014.