Macbook Air 2017 Rumored To Be Released This March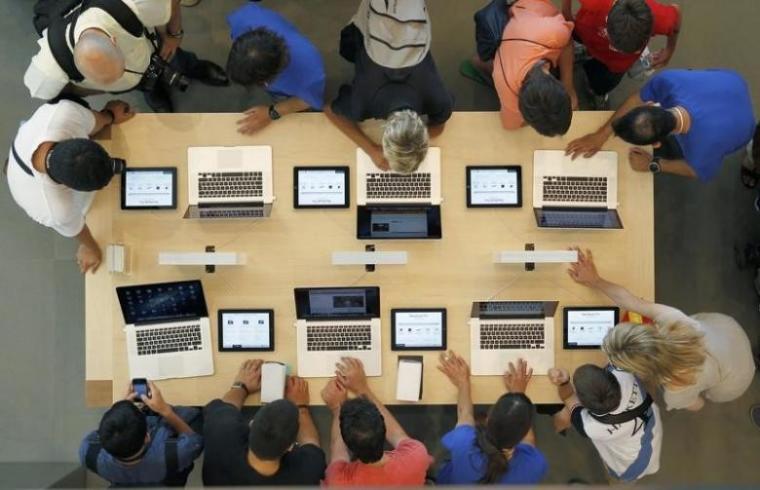 Apple may be releasing its newest MacBook Air this March if the company sticks to its yearly upgrade cycle, according to recent rumors.
Those who are waiting for the release of the next MacBook Air may not have to wait too long. According to Mac World, Apple may be releasing the 2017 subnotebook between March and May this year. The biggest hint is said to be the huge price drop of the MacBook Air currently being sold in the market. Companies reportedly tend to offer discounts with their products before launching their newest models.
Updates on the MacBook Air have been scarce. Many fans were waiting for a huge one during Apple's special event March of last year, but it did not come. Instead, the technology giant unveiled its iPhone SE and the iPad Pro with a 9.7-inch screen. By April, when the MacBook Pro with a new Rose Gold color option was released, the MacBook Air only got a new 8GB onboard memory standard for the 13-inch model. The 11.6-inch version was then discontinued in October.
Some reports claim that Apple is killing off its Air line up, including the iPad Air products. The 12-inch MacBook and the 12.9-inch iPad Pro are said to be replacements to the Air brand.
In a recent Q&A session at a shareholder meeting, CEO Tim Cook mentioned (via Mac Rumors) their plans to expound on the Pro area, but not with Air. According to him, they have no intention of abandoning the Mac desktop lineup, especially the Pro brand.
"You will see us do more in the pro area. The pro area is very important to us. The creative area is very important to us in particular," Cook said. He adds: "Don't think something we've done or something that we're doing that isn't visible yet is a signal that our priorities are elsewhere."