MacBook Pro 2012 Release Date Set for May?
Although Apple has not officially made any announcement regarding the release date of its new revamped MacBook Pro and iMac series, rumors suggest that a new 15-inch MacBook could be release in May, with a new iMac also following in June.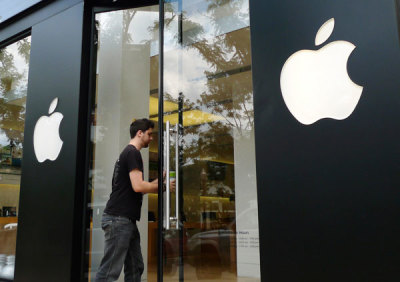 A source from Apple's supply chain in China has said that a new 15-inch MacBook Pro could be ready as early as in the next three weeks, according to a report in "How to Arena."
The Economic Daily Times of China has also suggested that the new MacBook Pro is currently being produced at Foxconn and Quanta Computer. The publication has said that it will be reading for shipping in June.
The new MacBooks are highly anticipated by Apple users, with many rumors suggesting that the new version MacBook Pros could look similar to the current super-thin MacBook Air.
Rumors suggest that the new 13 and 15-inch MacBook Pros will be thinner than the current versions, but could still be slightly thicker than the ultra-thin MacBook Air. The new products allegedly could be released with Intel's Core i5 and Core i7 Ivy Bridge chipset, which are set to be available from later this month.
An anti-glare retina display could also be included, following much of the technology recently seen in Apple's newly released third generation iPad – the New iPad.
The 13 inch MacBook Pro should be available by June, with a 17 inch version being made available later this year as well. June should also see a new iMac desktop releases, according to rumors.
READ: WOULD JESUS TEXT?