MacBooks Specs Rumors: Apple Files Patent for Crumb-Resistant Keyboards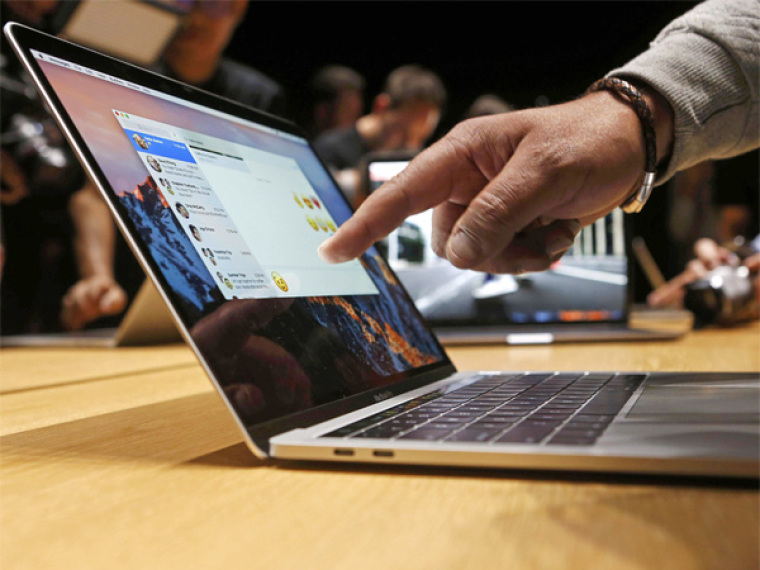 Apple could eventually solve one of the common hardware issues among MacBooks as the company filed a patent for a crumb-resistant keyboard.
The patent application, which was titled "Ingress Prevention for Keyboards," was originally filed on Sept. 8, 2016 and was published by the United States Patent and Trademark Office last March 8. As the document's title suggests, Apple is trying to find a way to offer a type of keyboard form-factor capable of preventing damage due to crumbs and dirt particles.
The Cupertino, California, technology giant cited several factors that caused the corrosion of computer keys, which include certain types of liquid that leave residues "such as sugar" when it evaporates.
"Solid contaminants (such as dust, dirt, food crumbs, and the like) may lodge under keys, blocking electrical contacts, getting in the way of key movement, and so on," Apple further explained.
With that in mind, Apple engineers came up with several suggested keyboard form factors that could keep the computer peripheral from being damaged due to crumbs, liquid residues, dust, or dirt.
The patent filing presented the possibility of using "membranes or gaskets" that would directly block outside elements that try to penetrate the inner parts of a keyboard. Apple engineers also suggested the use of "brushes, wipers, or flaps" that would be placed next to the key caps to prevent the ingress of crumbs and other destructive particles.
Another possible design includes the use of "funnels, skirts, bands" or any components that would act as a permanent protector that may entirely block outside particles or simply let them fall away from the sensitive key caps.
However, the most interesting embodiment mentioned in the patent filing involves the use of bellows, which are devices meant to forcefully produce air. Apple suggested that these could be attached to the keyboard parts - such as "into cavities in a substrate" - in a way that they would blow away any unwanted particles to prevent them from residing in the key caps as well.
Though it is not guaranteed that this patent filing will ever materialize in future Apple computers, Business Insider noted that this might be necessary since there are a number of "widespread" keyboard damage issues among newer MacBook laptops.