'Mad Men' Season 7 Spoilers: Don Starts Afresh, New Characters to Emerge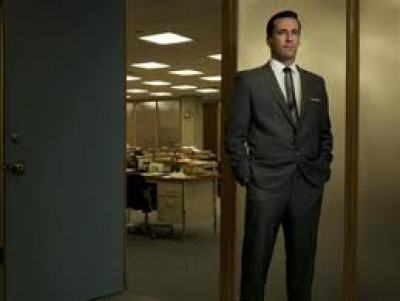 "Mad Men" returns to AMC for its seventh and final season with the premiere episode, "Time Zones," set to air this Sunday, April 13.
At the end of season six, "Mad Men" fans saw the lead character Don Draper exposed as Dick Whitman, resulting in the loss of his wife and job. However, in the season seven premiere, Don is seen happy and smiling. It appears as though Don is able to move west and start again. Fans are wondering how Megan, Betty and Don's children will come into play. Sterling Cooper could replace Don for the time being, and if so, with whom?
Previously-released spoilers include "Mad Men" season seven introducing four new characters- two of whom could become Don's enemies. Dennis Ford, Will Scully and Ferg Donnelly will be joining the cast of characters, as well as Diana- a wholesome mother and housewife. Little else is known about the new characters.
Nevertheless, the season opener will also shed light on Peggy (Elisabeth Moss) who has continued to climb the ranks at the ad-agency, but not without taking a loss when it comes to her personal life. Also, "Mad Men" fans will learn how Joan has been getting along in the male-dominated business world of the 1960s.
"It's never too late to make a new start," the caption in a promo for the premiere reads.
The creator of "Mad Men" Matthew Weiner recently spoke with AMC about writing the final episodes of the series, admitting he had known about the ending for quite a while.
"Every season, I come in, and I know basically what the last images of the show are going to be of each season… But the process that I don't reveal is that when I get to the finale, I usually don't want to do it anymore," the writer explained. "Like you want to fire Don, really? Better wants to divorce Don, really? You want to leave Sterling Cooper and start a new agency? You want Pete and Trudy to end in shambles? It's pretty scary trying to commit those things. I usually start to try to back out of it, obviously, and I get talked into doing it again."
Weiner also provided clues for season seven.
"There are consequences to what happened last season, that's all I can say," he said.
Season seven will span two years, with seven episodes this spring and seven more in Spring 2015.