'Magical Girl Lyrical Nanoha: Detonation' Promotional Video Released; Nana Mizuki Sings Theme for Upcoming Second Film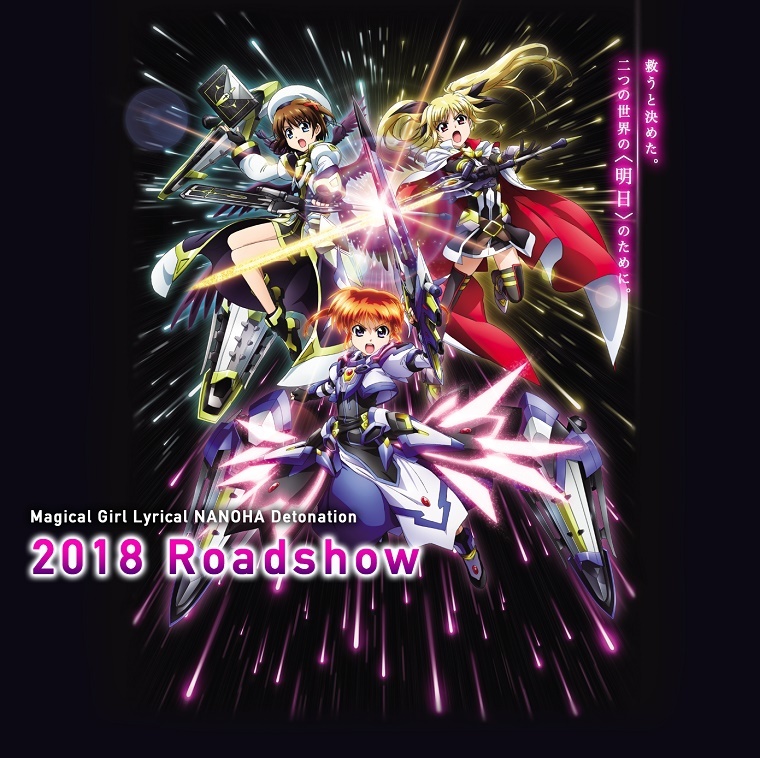 A promotional video has been revealed for the upcoming Japanese action-comedy anime film, "Magical Girl Lyrical Nanoha: Detonation."
The video, which is currently streaming on the series' official YouTube channel, was first launched at the Comic Market 93 event held from Dec. 29–31, 2017 at the Tokyo Big Sight in Japan. It previews the film's theme song titled "Invisible Heart," which was performed by Nana Mizuki, who also voices the character Fate Testarossa, the mysterious blond magical girl with the "sad, lonely eyes."
The upcoming film is the second installment in a two-part project that began with the first film, "Magical Girl Lyrical Nanoha Reflection," which will reportedly be released in Blu-ray and DVD on April 11. The release will come with a priority ticket lottery serial code, which will give fans a chance to attend a special Nanoha-inspired event that has been scheduled to be held on May 13 at the Musashino forest Sport Plaza in Tokyo, Japan.
The first film was shown in Japan last year in July, and it will be shown in U.S. theaters, via Eleven Arts, on Friday, Feb. 9, in Japanese with English subtitles.
"Reflection" tells the story of a pair of researchers who chose to stay behind on their dying planet of Eltoria together with their two daughters, Amitie and Kyrie. The two of them are still hoping to find a way to somehow revive the planet, but when the father falls ill, the younger sister, Kyrie, decides to set off with a childhood friend to seek help from an alternate world.
This strong need for assistance will bring them to Japan in search of the key to their dying planet's regeneration. It is here on Earth that she meets the titular Nanoha Takamachi, Fate, and Hayato Yagami, who will, in turn, help her in her quest to save her world.
Masaki Tsuzuki, who is credited as the franchise creator, has also written the script for the first film, with Takayuki Hamana directing and Kana Hashidate drawing the character designs. Mizuki also performed the movie's theme song, titled "Destiny's Prelude"
"Magical Girl Lyrical Nanoha: Detonation" will premiere in Japanese theaters sometime in 2018. Further details about the upcoming film will be released at a later date.