Malaysia Airlines Flight With Nearly 300 People Aboard Shot Down in Ukraine
Malaysia Airlines Flight With Nearly 300 People Aboard Shot Down in Ukraine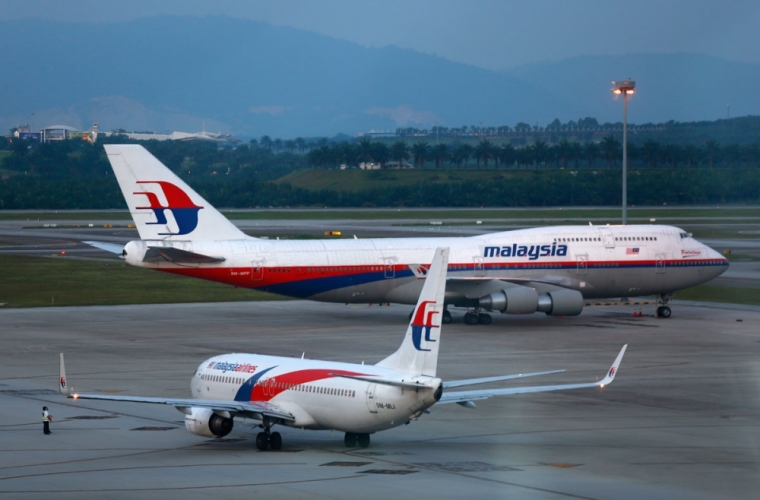 Authorities in the Donetsk region of Ukraine confirmed that a Malaysia Airlines "Boeing 777" aircraft carrying nearly 300 people en route from Amsterdam, Netherlands, to Kuala Lumpur, Malaysia, crashed after it was shot down Thursday near the border between Russia and Ukraine.
Details on what happened were still emerging Thursday morning but an Interfax report said the Ministry of Internal Affairs of the Ukraine confirmed the incident. Minister of Internal Affairs of Ukraine Anton Gerashchenko said all 280 passengers and 15 crew members aboard had been killed. The flight was shot down at an altitude of about 10 kilometers.
"Malaysia Airlines has lost contact of MH17 from Amsterdam. The last known position was over Ukrainian airspace. More details to follow," noted the airline in a Tweet Thursday that was retweeted more than 50,000 times in less than an hour.
According to CNN aviation consultant Mary Schiavo, the area where the plane was shot down is a troubled area where "any alteration from your course and you can have a problem."
Tensions had been brewing in that area between Russia and the Ukraine since street protests forced former pro-Moscow President Viktor Yanukovych from power in February. Russia has since annexed Ukraine's southeastern Crimea region while a pro-Russia separatist rebellion has been raging in Ukraine's eastern Luhansk and Donetsk regions, according to CNN.
The Pentagon revealed Wednesday that Russia now had 12,000 armed troops on the border with Ukraine. Ukrainian officials recently alleged that a Russian fighter shot down a Ukrainian jet Wednesday as that aircraft flew in Ukrainian airspace.
Thursday's crash added to Malaysia's ongoing grief over the March 8 disappearance of Malaysia Airlines Flight 370 which had 239 people aboard.
A message on Malaysia Airlines' website read Thursday: "Due to overwhelming traffic, you are viewing the lite version of our website for quicker access. Our online flight booking is available as usual."