Malaysia Court: Muslims Are Not Allowed to Convert to Christianity Without Shariah Court Approval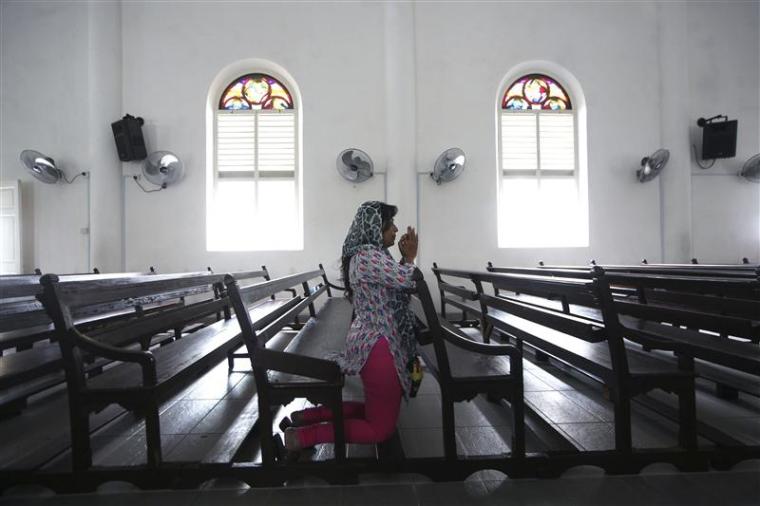 Malaysia's top court declared on Tuesday that Muslims who seek to convert to Christianity are not allowed to do so without the approval of a Shariah court, ruling against four men who said that they have embraced Jesus Christ in Kuching, Sarawak state.
Joshua Baru, the lead advocate and one of the sons of the four believers, said that the verdict was "not the decision we hoped for, however, now the deadlock or limbo is broken" on the issue of apostasy.
"The court ruled that though it agreed that the state's Islamic courts did not have any provision for conversion in or out, the jurisdiction for conversion out could be implied," he added, according to UCANews.
"The decision seems to suggest a double standard of the jurisdiction of the civil courts and the interpretation of [the federal constitution]."
Baru's comments point to a court decision in January that found that Shariah courts have limited power, and that the civil courts can decide matters on religious identity.
The four men are petitioning the government to allow them to change their identity cards, which say that they follow Islam, to reflect their Christian identity. The believers had appealed to the top court, arguing that the Shariah courts do not have the power to decide apostasy cases.
The applicants had seen their petitions for their Muslim status to be nullified dismissed by both the High Court in 2015, and later by the Court of Appeals in 2016.
The latest court decision means that the Christians can be prosecuted by Islamic authorities for any breaches of Islamic law, regardless of their claims that they are no longer Muslims.
Malaysia, which is a largely Muslim nation, has a Christian minority population of around nine percent, 2010 estimates found.
Christians accused of proselytizing to Muslims have suffered in the country. The wife of pastor Raymond Koh, who was kidnapped by masked men a year ago, pleaded for her husband's release earlier this month.
"My wish is for Raymond to be released so that he can be reunited with his family especially this Chinese New Year," said the wife, Susanna Liew.
"His mother is ailing and has not seen him for over a year," she added.
Police in the case have been accused of focusing their attention on Koh's preaching of Christianity to Muslims, rather than seeking to catch his captors.
Authorities halted the inquiry into the pastor's kidnapping last month, despite the family's protests.
"It is very shocking for us as a family, as we had no idea this was going to happen," Liew said at the time. "We hope that there will be justice. We still have hope in the system but I'm afraid today this hope has been crushed."