Man Arrested for Throwing Books While Referencing Scripture in Lakewood Church Store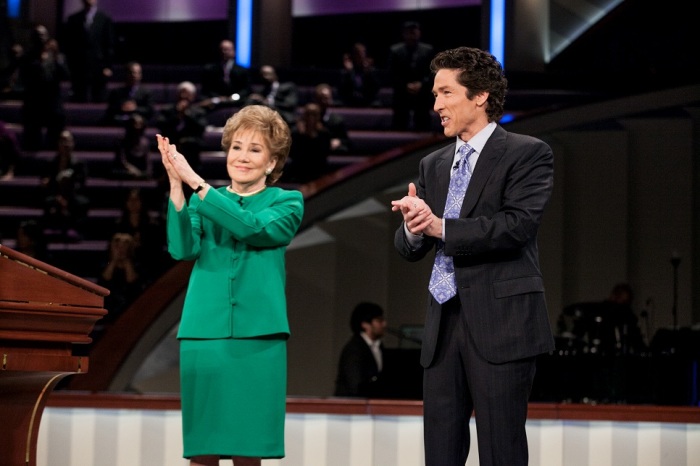 A man was taken into custody for tossing books and knocking displays down all while referencing a particular scripture in Lakewood Church's book store yesterday.
Michael David Fletcher, 30, was arrested Thursday for causing the disturbance.
"The guy shows up and starts throwing books around and kicking stuff over," said Lakewood spokesperson Don Iloff to the Houston Chronicle. "Fortunately we have police on the premises almost all the time. He was quickly subdued."
The incident occurred 20 minutes after the store opened at 9 a.m. yesterday morning. Lakewood also told the publication that no customers were harmed during the melee.
Houston Police arrived on the scene at approximately 9:15 a.m. The department issued a brief statement regarding the matter.
"A male suspect began shouting and knocking things over," said an HPD spokesperson Jodi Silva to the Chronicle. "Lakewood has off-duty officers who provide security and they got him under control. Houston Police arrived and took him into custody."
Police also said he shouted out the scripture, Matthew 21:12, as he threw books turned over displays.
"Jesus entered the temple courts and drove out all who were buying and selling there," reads Matthew 21:12. "He overturned the tables of the money changers and the benches of those selling doves."
Fletcher engaged in a brief scuffle with police where he struggled with an off-duty Harris County sheriff's deputy, according to Click2Houston.com. The officer was eventually able to handcuff his hands and feet.
Fletcher will face a charge of criminal mischief, according to Silva.
Lakewood Church is located in Houston, Texas at the former Compaq Center where the best-selling author Joel Osteen serves as senior pastor and his wife Victoria serves as the co-pastor. It averages more than 43,500 in attendance per week and has its services syndicated on various television stations.