Man Charged With Making Threats Against NYPD; 'They Should Have Killed Two White Cops'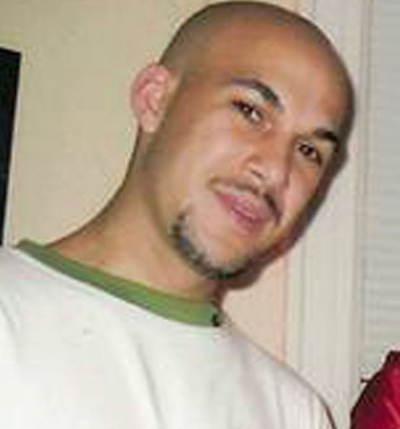 A man overheard making threats against the NYPD was arrested on Wednesday after an undercover officer reported him to fellow officials, who discovered an arsenal of weapons and a bulletproof vest at his home.
Elvin Payamps, 38, made the threatening remarks while at a bank in Queens; what he did not know was that a former member of the NYPD was also in the bank and overheard his comments. Charles Otero, a former officer, called 911 to report Payamps, but by the time officials arrived, he had already left.
"I'm going to kill another cop. We should do it before Christmas," Payamps reportedly said. "The cop should have been white that was killed. I always have a gun on me. They should have killed two white cops instead of the Hispanic and Asian if the guy really wanted to send a message."
Police quickly passed along Payamps' description and managed to pull him over not long after the call to 911. Officers found a bag of marijuana in his car and took him into custody.
Meanwhile, other officers went to Payamps' home, which was just two doors away from an active-duty NYPD officer and less than one mile from Christ Tabernacle, where officer Rafael Ramos, one of the victims Payamps described, worshiped and where his funeral will be held. Inside the home, police found a cache of weaponry, including a 9-mm gun and a 12-gauge shotgun. They also discovered two bulletproof vests and brass knuckles.
Payamps was ordered held in lieu of $500,000 bail on Thursday night and was charged with possession of weapons, as well as felony aggravated harassment, unlawful use of a police uniform and possession of marijuana. He has previous arrests for selling drugs and a sealed case involving a knife from last year.
The NYPD has been on high alert since the murders of Ramos and Wenjian Liu. Four people have been arrested for making threats against the NYPD in the six days after their deaths. Ramos' funeral will be held on Saturday and Liu's funeral will take place once his family from China makes it to the United States.