Man Fatally Stabs Worship Leader Wife After Church Service as Their Children Listen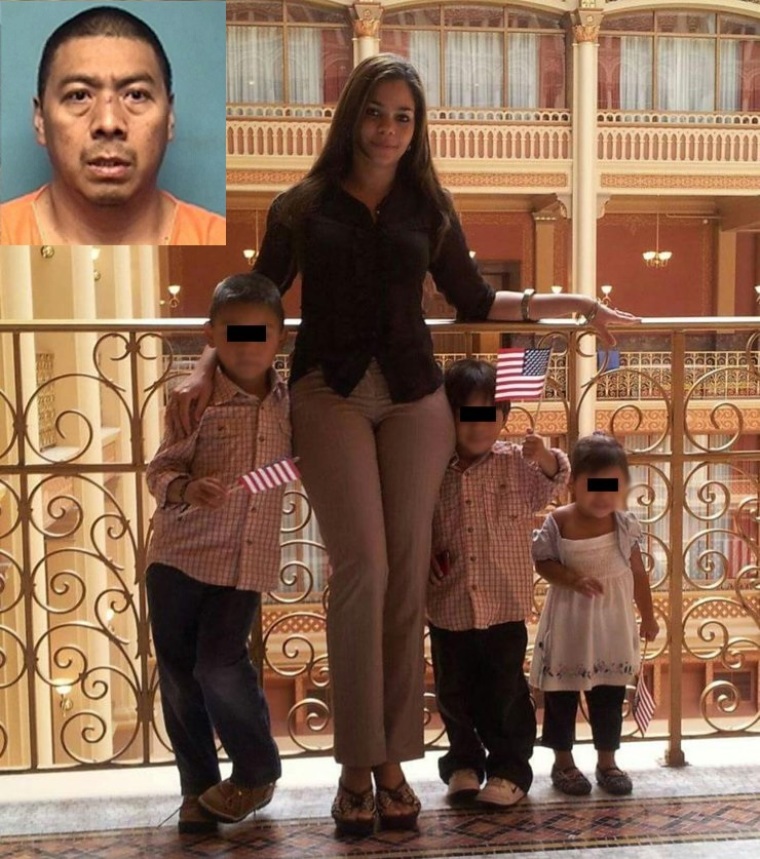 A Missouri man who claims he can't remember murdering his wife has been charged with first-degree murder and armed criminal action after his children told police he butchered their mother inside the family's home after a nasty argument at church on Sunday.
Court documents cited by Fox4KC said the children, all younger than 10, told teachers at their school on Monday that their father, Vicente Roldan-Marron, 46, had killed their mother, Yadira Gomez, 33.
Local police were alerted by the school and on investigation found Roldan-Marron at the family's apartment. Gomez had multiple stab wounds and a bloody knife was discovered near her body.
According to court documents the couple's oldest child, a 9-year-old boy, told investigators his mother and father were arguing after church on Sunday and they started to fight.
He said he and his siblings then went downstairs. He then heard his father scream: "Why did I do that, and it was really dumb."
The boy later went upstairs to the apartment to investigate and found his mother lying on the bedroom floor covered in blood with a large knife next to her.
After his arrest, Roldan-Marron claimed he blacked out after drinking and taking pills. He argued that he must have killed his wife, but couldn't recall what happened.
Court documents reveal that the troubled couple received marriage counseling at Kayros Church of the Nazarene on Sunday.
Pastor Douglas Galvan declined to comment to Fox4KC about Roldan-Marron's behavior at church that day. But the couple's 9-year-old son told investigators his mother was upset by his father's behavior.
Gomez, who was Galvan's worship leader, said the first time he heard her sing he was moved.
"One day I was in a back office and heard someone sing and I said to myself, who is singing?" Galvan recalled. "I thought it was audio track, then I thought, 'wow, what a voice she has.' That is how she became more and more involved with the church. She wanted to change her life."
Gomez said he was heartbroken over the tragic situation of the family but said the church would offer them as much help as they can.
"We can't buy them a home because we don't have enough, but they are never going to go hungry, never go cold. We are going to be there as a church," Galvan said.
A Youcaring campaign seeking to raise $10,000 for Gomez's funeral described the young mother as devoted.
"Yadira's death was a tragedy, but the fact that she was a GREAT mom (sometimes spoiling the children) made it even worse! Her two sons and daughter (8, 9, and 6) were Yadira's pride and joy," the campaign explained.
"She was very family oriented. She was close to her mother, and was with her as often as time would allow. Her mother and father moved to Independence just 5 months ago to be close to her and her children. Now Mr. and Mrs. Gomez-Calderon are going to raise their grandchildren in the wake of this disaster," it added.
The money raised by the campaign is also expected to go toward counseling for the children and help their grandparents provide for them financially.
"We as a community are pulling together to help the family. There are still needs the children will have after losing their parents to this situation. They will need counseling and other financial support for unforeseen circumstances," it said.
Gomez's cousin, Lissette Robinson, also urged the public to help raise awareness about domestic violence on social media.
"I've placed the purple ribbon of domestic violence as my profile picture in memory of her. Would you also raise awareness for domestic violence? If you know someone in a dangerous relationship or potentially dangerous relationship, or even if that person is the danger, would you reach out to them? Place a call, knock on their door — do something? You never know what they may be going through. Don't let it be too late like it was for Yadira," said Robinson.