Man Preparing for 'Rapture' Blows Up Family Dog Because It Had 'The Devil in It'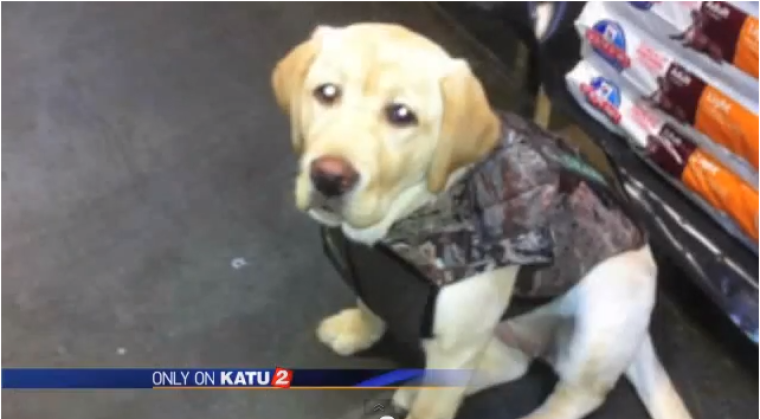 A Washington father preparing for the rapture strapped the family dog's neck with explosives and blew it up on Sunday because it had "the devil in it."
According to a report from KOIN 6 News, 45-year-old Christopher Dillingham allegedly attached an explosive device to his family's Labrador Retriever and detonated it at about 4 a.m. outside his family's home in Stevenson, Wash.
The explosion, which decapitated the dog, triggered a flood of 911 calls directing police to Dillingham's house where they found the yard littered with the remains of the dog its former owner, Ty Freemantle, later identified affectionately as Cabella. Dillingham was arrested at the scene.
According to Skamania County Sheriff Dave Brown, who lives near Dillingham's house, the explosion on the dog "sounded like a high-power rifle outside my window."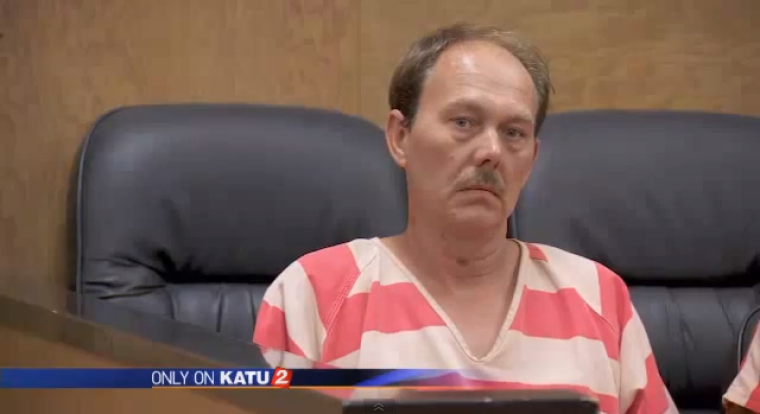 Dillingham later told Skamania County deputies "the world is going to end" because of a nuclear strike and he was preparing according to documents acquired by Koin 6 News.
The deputies also noted a broken window and household items strewn across his yard, and when Dillingham was asked why he was throwing the items away, he explained that "the souls of demons" were inside metal objects in his house.
He also told the lawmen, according to the documents, that his ex-girlfriend gave him Cabella and "put the devil in it."
Dillingham reportedly told the police that he created the explosive device he used to blow up Cabella from black powder found in fireworks at his work bench.
He later attached the device to the dog's neck and gave it treats to prevent it from shaking off the bomb.
Ty Freemantle, however, told KATU News that he used to live in Stevenson but gave Cabella to Dillingham's family about six months ago because he had to move for a new job. It was his best friend who recommended giving Cabella to Dillingham's daughter.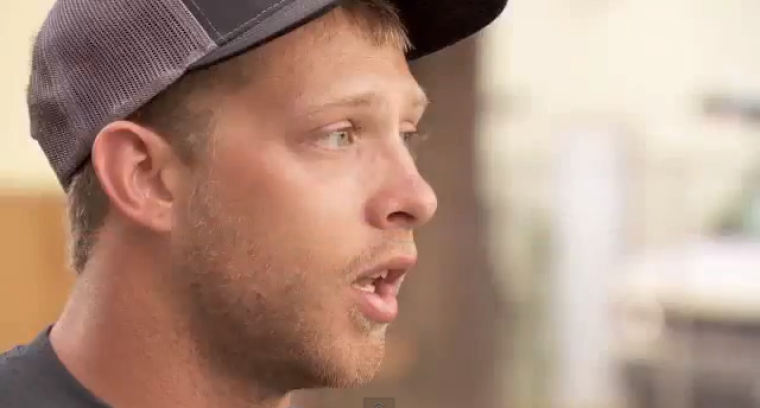 "It's kinda rough," Freemantle told KATU news on the death of the dog he called family and "everybody's friend."
He said he found Cabella on Craigslist when she was just six weeks old and spent a few years hunting and hanging out. Now that his former dog is dead he wants her killer to face the maximum penalty.
Dillingham, however, wasn't booked on charges related to animal cruelty, only reckless endangerment and possession of an explosive device.
A cruelty charge, according to Undersheriff Dave Cox, requires proof of animal suffering. Cabella's death he said "was instantaneous."
Skamania County Prosecutor Adam Kick told KPTV that animal cruelty charges may be added later "if the law allows."
Dillingham is currently in jail in lieu of $500,000 bail.