Mandisa Creates Playlist to Help Others Battling Grief and Depression (Listen Here)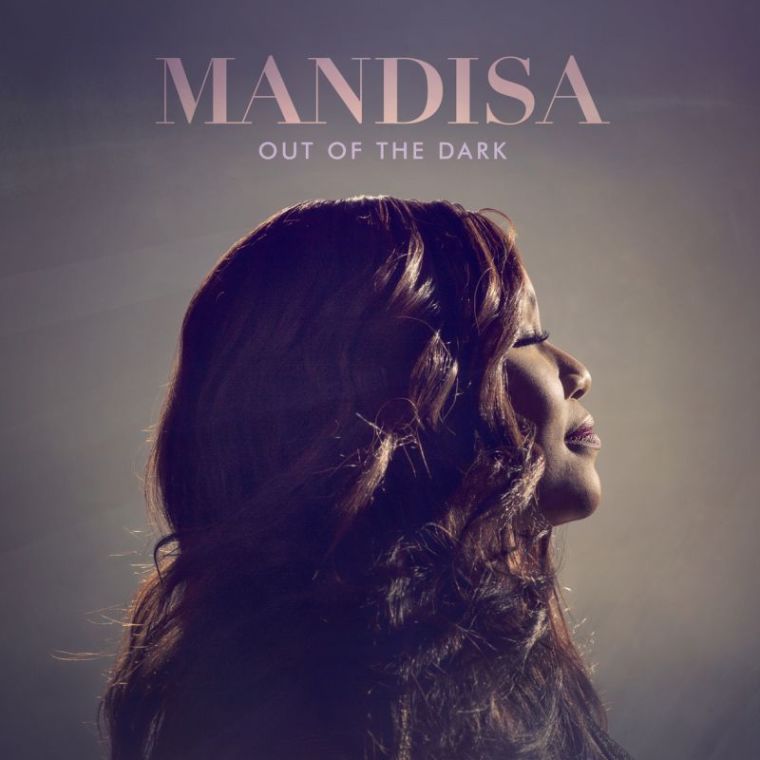 "American Idol" alum and Christian singer Mandisa revealed she was on the brink of suicide recently and is now sharing a playlist she says helped during her time of depression.
Mandisa first spoke about her battle with depression during a Facebook live interview with K-LOVE in February. In the interview, she explained that her friend and former backup singer, Kisha, was the inspiration for her award-winning song "Overcomer," as she battled cancer. Kisha was pregnant with her second child when she was diagnosed with the disease.
Mandisa revealed that her friend had about a year with her newborn son and family before she "went home to be with Jesus."
The California native didn't expect death to be the outcome of her friend's story and it caused her to spiral downward for three years. Mandisa is now free from depression and "better than ever," as she said on ABC's "Good Morning America" and is sharing advice and support for others battling depression.
"I'm creating a playlist of songs for those facing grief," Mandisa said in a Facebook post on Tuesday.
Below is a list of some of the songs the Grammy award winner referenced as well as some background information on each tune.
First on the list was MercyMe's "Even If" off of the new album Lifer. The lead singer of MercyMe, Bart Millard, revealed on the band's Facebook page in April that the hit song is about his son's lifelong battle with diabetes. He then went on to share the full story behind the No. 1 Christian singles chart hit.
"My son, Sam, is 15 years old, and he's been a diabetic since he was 2. When you're a parent of a child with any kind of chronic illness, these things don't go away. You have a lot of good days, but some days you feel like you're losing bad. I was in the midst of one of those bad days when 'Even If' was written," he wrote.
Next up, Mandisa highlighted Natalie Grant's "Held" which was released in 2005 off of her album Awaken. Grant's powerhouse vocals are featured in the moving song about grief, loss, and suffering. "Held" was written by Christa Wells and the songwriter says her inspiration for the song came from three different women that greatly influenced her life. Each of the women experienced the loss of a family member.
"Every word (of the song) was chosen with loving care because I didn't write this song for a market or any audience, but for those three women. I wrote it and recorded it with my old 8-track and made a cassette copy for each of them," Wells said in a blog.
Third on the list is new comer Tauren Wells and his single "Hills and Valleys." It's the second release from his current EP Undefeated. According to CCM Magazine, Wells said that the inspiration for the song came from the notion, "When you're on the mountaintops of life, learn to bow low — and when you're in the valleys of life, learn to stand tall."
Wells collaborated with Chuck Butler and Jonathan Smith for the hit and hopes the song encourages listeners to remember, "We're standing in God's grace, and His grace is enough — He's the God of the hills and the valleys."
Mandisa also chose Chris Tomlin's "Home," which was featured on his 2016 album, Never Lose Sight.
"We all know this world we're living in is not what it was meant to be. There's so much fear, so much suffering, so much sorrow, so much pain but the beauty that this song points to is that one day Jesus is going to make all things new. There will be no more sin, no more sorrow, the chains will be broken and we will see what it was all meant to be," Tomlin said in a behind the song video clip.
"Just Be Held" by Casting Crowns followed and is off of the 2014 album Thrive. Frontman Mark Hall said the song is the one song on the album that doesn't have a story behind it.
The story behind "Praise You in this Storm" was based on a family who lost their little girl to cancer. I saw what worship really looks like in going through that storm with that family. Even though today is bad, God is still good. That's easy to say, but hard to live. That's what I saw and what I learned in walking with that family through that storm. I wanted to write the other half of "Praise You in this Storm" on this album, about God singing back to me [with 'Just Be Held']," Hall said in an interview with New Release Today.
Mandisa also featured Laura Story's 2011 "Blessings" off of the album of the same name.
Story wrote the song as a way to remind herself of God's blessings after her husband was hospitalized with a brain tumor in 2006. As a young newlywed, she never imagined she'd have to see her athletic husband being kept alive at one point by breathing machines or having to find their way through significant post-operative vision and memory loss.
"Our circumstances have magnified the blessing of marriage. As high school sweethearts, we faced the strong chance that our long-awaited marriage bond might last just two years. Once you've rallied through a life-threatening illness together, the rest of it is like a surprise; every day is a new gift that might not have been there. It's not as big a deal now if he leaves his socks on the floor," Story said in a past interview with New Release Today.
Mandisa also included some of her own tunes on the list, including "Just Cry," "You Wouldn't Cry," and "He Is With You." Her new song "Prove Me Wrong" from her recently released album Unfinished was also included and the ballad describes her own emotions after the death of her friend.
View Mandisa's complete list of songs here.