'Mann & Wife' Stars David And Tamela Mann Talk God's Favor When Celebrating 27 Years Of Marriage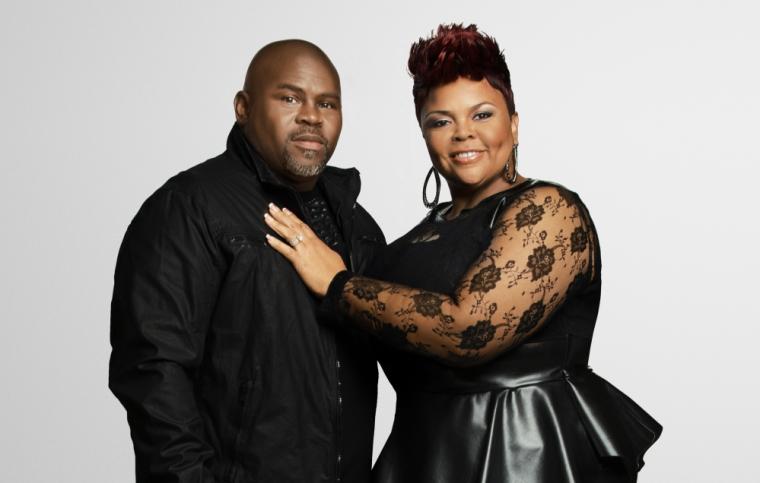 David and Tamela Mann are giving the world a glimpse of what is like to celebrate 27 years of marriage in a God centered union.
After starring in the BET docu-series "It's A Mann's World," the number one TBS sitcom, "Meet The Browns," along with a number of successful Tyler Perry plays and films, the Manns are currently appearing on the new Bounce TV series, "Mann & Wife."
David Mann recently took to Instagram to share loving words about his powerhouse singer wife while glorifying God for the world to see.
"27 years ago today I married the most incredible woman on earth. When I found her I found a GOOD THING and now I truly have favor with God," David wrote on the pair's joint Instagram account. "Forever with you just doesn't seem long enough but I promise I'm going to make the best of our time together I Love you Tamela Mann. #mannandwife #mannsworld."
When speaking to The Christian Post earlier this year, Tamela recalled once praying to marry a man that would share in her interests. God blessed her with just that.
The couple said it would be "weird" not to work together after helping each other on each step of their journey in the entertainment industry.
"I wanted to marry someone that enjoyed and did the same things that I've done. We've built it all together and that's really been a great blessing for us," Tamela previously told CP. "I'm still enjoying my life and marriage. And it's not a put on, we just sit around day-to-day enjoying each other's company without all the hooplah."
After 26 years of marriage, the pair finishes each others' sentences in interviews and find ways to make one another laugh even while working. While they speak about genuinely enjoying each other's company on and off of the red carpet, David insists he does not have to work on balancing his family since he makes them a priority.
"In this industry there's something that we never balance and that's our marriage and our family. There's our marriage and family, then the industry," David revealed to CP. "We never give anything the same weight that we give our marriage and family because any time you balance something, you give it weight to balance it. Our marriage, our family, our relationship far outweighs anything we'll do in this industry or in this business."
Catch David and Tamela Mann on Bounce TV's "Mann & Wife" Tuesdays at 9 p.m. ET.