Margot Robbie New Movies Update: Will Actress Play Queen Elizabeth I in 'Mary Queen of Scots'?
Margot Robbie is in talks to portray Queen Elizabeth I in the upcoming royal drama film "Mary Queen of Scots."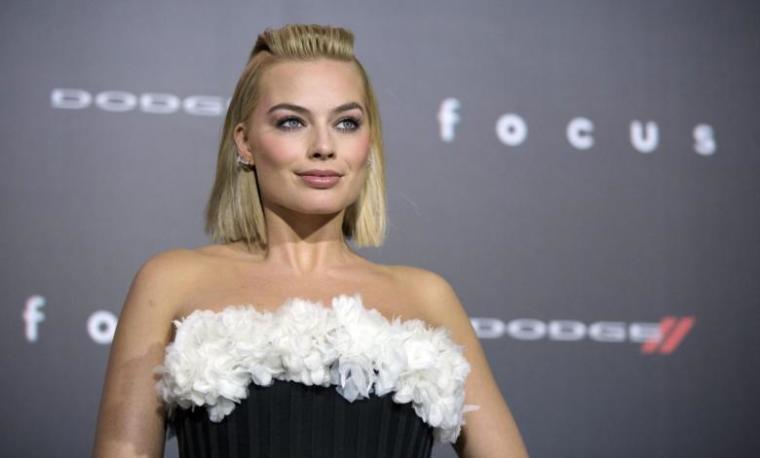 Even through the planned film project of Focus Features and Working Title has yet to be officially given the greenlight, Robbie is interested in joining the movie's cast, which includes Saoirse Ronan, according to Variety.
Ronan has been attached to take on the lead title role of Mary Stuart of the royal drama film since a few years earlier. The upcoming movie will be directed by Josie Rourke, with "House of Cards" creator Beau Willmon writing an original script that is based on the book "The True Life of Mary Stuart," written by John Guy. Producers of the upcoming movie include Working Title's Tim Bevan, Eric Fellner, and Deborah Hayward.
According to a report by The Hollywood Reporter, "Mary Queen of Scots" will be shedding light on the historical rivalry between Queen Elizabeth I and Mary Stuart, and will be tackling the time when Mary allegedly attempted to unseat her cousin from the English throne.
Less than a year old, Mary Stuart was crowned Queen of Scotland. However, the queen was later on forced to give up her throne and at the age of 18, she got executed for her alleged involvement in the supposed assassination attempt on the life of Queen Elizabeth I.
Robbie has recently been enjoying the prestige of being one of Hollywood's most sought-after actresses. She has also been playing an active role as a producer under her company LuckyChap Entertainment.
Apart from negotiations to star in "Mary Queen of Scots," the actress also has other film projects lined up for the future.
She is tentatively set to reprise her role as Harley Quinn in the "Gotham City Sirens" movie. She will also star in the Tonya Harding biopic "I, Tonya" opposite Sebastian Stan, and in other movies like the Robin Hood-inspired "Marian" from Sony Pictures and "Peter Rabbit."
In 2016, she starred in films like "Whiskey Tango Foxtrot," "The Legend of Tarzan" and "Suicide Squad."