Marshals: 'Tiger Lied' - Tiger Woods Under Fire for Explanation in Sergio Garcia Dispute (VIDEO)
Marshals have said Tiger Woods lied about their role in a controversial incident at The Players Championship at the weekend.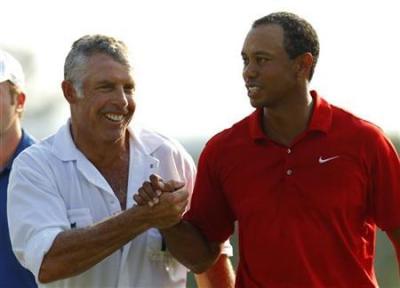 Two course marshals have flatly denied Woods' claims that they had given him the go ahead to take his club out just as Sergio Garcia was preparing to hit his shot.
Woods was criticized over the incident, but explained that the course marshals had told him Garcia had already hit his ball and he was all clear to pull out his club.
Garcia in particular was not happy with his playing partner as he explained the extra commotion was off-putting just as he was about to take his shot.
In an NBC interview on Saturday, Garcia slammed Woods saying, "It's very simple; you have to pay attention to what's going on because the other guy is hitting. You do something when you're in the crowd and the crowd is going to respond."
Woods responded to the criticism by shifting the blame to the course marshals, saying they had given him the go-ahead: "The marshals, they told me he already hit, so I pulled a club and was getting ready to play my shot. And then I hear [Garcia's] comments afterward, and it's not real surprising that he's complaining about something."
However, on Sunday marshal Gary Anderson rebuffed Woods' claims, saying: "He didn't ask us nothing. We didn't say nothing. We're told not to talk to the players," according to Sports Illustrated.
Chief marshal John North also spoke out and backed up Anderson's claims: "Nothing was said to us and we certainly said nothing to him. I was disappointed to hear him make those remarks. We're there to help the players and enhance the experience of the fans. He was saying what was good for him. It lacked character."
Woods and Garcia were tied going into the end of the course, but Garcia was left frustrated and eventually put his ball into the water hazard.
Sergio Garcia blaming Tiger Woods for turning the gallery against him - The Players Championship