Maryland School Official Claims Students OK With Transgenders Bunking With Girls; Parents Are the Ones With Problem (Interview)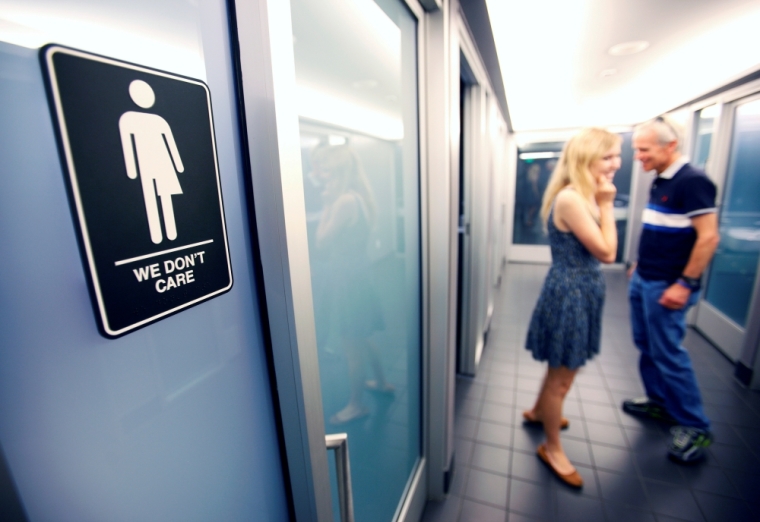 A Maryland school official who recently stirred controversy for saying that transgender students should be allowed to bunk on school-related trips with the gender group of their choice, told The Christian Post that the students "get it" when it comes to transgender acceptance.
Bob Mosier, chief communications officer for Anne Arundel County Public Schools, told CP on Friday that the district has long respected the rights of students regardless of their race, religion, sex, cultural background, or gender identity, among other labels.
Mosier gained attention from The Blaze for his comments this summer when he said "transgender students bunk with other students of the gender with which they identify — and not tell parents."
He told CP that the school district "remains resolute in our single goal in our strategic plan which is to elevate all students and eliminate all gaps. And our belief very firmly is that all means all. It means all students.
"We have to support every single one of our students. All can't mean all except one group or all except another group, because when you do that, you segregate students."
Mosier added that President Obama's controversial directive for public schools mandating that they allow boys who identify as female to go into girls' bathrooms and locker rooms, did not require their school system to chage anything on how they approached the issue.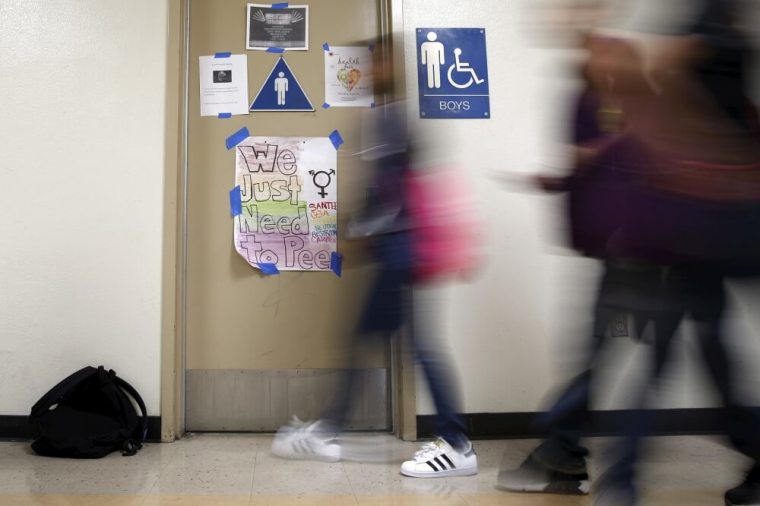 Declining to comment on the merits of The Blaze story from earlier this week, Mosier acknowledged that while there had been some complaints from people in the school district, the students themselves "get it."
"It's sort of a generational thing with the reaction. And by that I mean this: that our students today live in a world where transgender students are not a rarity. I think probably every student in our high schools today could tell you of one, at least one transgender student," continued Mosier.
"Our kids really get it. Adults? A different story. That's not a knock on them, but they're raised in a different generational time. But our kids get it."
On Wednesday, The Blaze published a story highlighting statements Mosier made in a video posted on YouTube by Anne Arundel County Public Schools back in July.
When commenting on the possibility of having an overnight field trip in which there is a transgender student who self-identifies as female, Mosier said they should be allowed to sleep in the same room as the girls.
"And the answer is, they sleep with the females. That's not the easy answer; it's the right answer. And in some cases, it's going to cause issues, because … the private information piece doesn't allow you to share that with parents of all of the other campers. Right? So that's difficult," said Mosier, as reported by The Blaze.
While Mosier noted that there was "clear legal guidance" from both the state and federal level regarding their policy on gender identity discrimination, in recent times the courts have ruled against transgender policies.
On Sunday, Judge Reed O'Connor of the Northern District of Texas issued a nationwide injunction against Obama's transgender directive.
"Defendants are enjoined from enforcing the guidelines against plaintiffs and their respective schools, school boards, and other public, educationally-based institutions," decided O'Connor.
"All parties to this cause of action must maintain the status quo as of the date of issuance of this order and this preliminary injunction will remain in effect until the court rules on the merits of this claim, or until further direction from the Fifth Circuit Court of Appeals."
Earlier this month, the U.S. Supreme Court put a stay on a Fourth Circuit Court of Appeals' panel decision allowing for a transgender student in Gloucester County, Virginia, to use the bathrooms of his chosen gender identity.
Mosier told CP that since Maryland is in the Fourth Circuit the school district has an interest in the eventual outcome of the Gloucester case.
"The Supreme Court has stayed that, and may well hear that case. And if that changes the legal guidance then we will certainly take a look at it at that time," he said.