Matt Redman, Pop Star Natasha Bedingfield Call for 'Help From Heaven'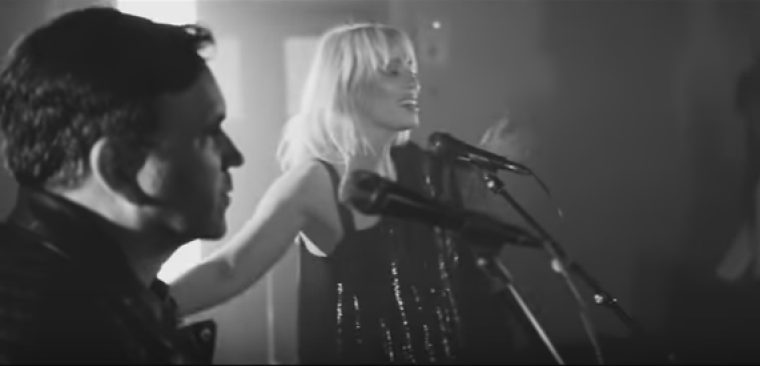 Worship leader Matt Redman has teamed up with international pop star Natasha Bedingfield to create "Help From Heaven," a new holiday song and music video with a message of hope.
Exclusively premiered by Billboard, Redman's new music video for "Help From Heaven" is a song off of his first-ever holiday album, These Christmas Lights. Shot in Los Angeles' First Presbyterian Church of Hollywood, the video was directed by Nathan Grubbs and features Redman's longtime friend, Bedingfield.
"Natasha has been a great friend of our family for over a decade, so I'm excited to have her as a guest on my first Christmas record," Redman said in an interview with Billboard. "To this day she has one of the most inspiring voices I've ever heard — and I think 'Help From Heaven' showcases that beautifully. This is a song of hope, and I'd love it to be a source of strength and inspiration for many this coming holiday season."
The 42-year-old husband and father described the musical piece as "a song of hope." His wish is that it could be a "source of strength and inspiration" for many this Christmas season.
In "Help From Heaven," the two are heard belting out the lyrics, "When the world is on our shoulders, and we need a hand to hold us, when no miracle is found still believe. When the sea of night surrounds us, and all questions try to drown us, just believe, just believe in help from Heaven."
A promotional video for the song reveals Redman's heart behind this project.
"It's a little different than the other songs, it's not full on dialing into that Christmas theme it's more of a general open prayer. It's really a song of hope — that in your darkest moments don't forget there's help from Heaven. There's a name above to guide you, there's a hand to hold, don't give up," he said.
The music video features Redman accompanied by a pianist as he and Bedingfield sing along with a church audience who join in choral singing as the video progresses.
Redman's These Christmas Lights, serves as the follow-up to Unbroken Praise, his No. 1 album which charted on Billboard's Top Christian Albums chart and peaked at No. 50 on the Billboard 200 chart in 2015.
Redman will join Chris Tomlin on his "Adore Christmas Tour," kicking off on Dec. 4 in Midland, Texas.
For more information, click here.