Matt Redman's 'Your Grace Finds Me' 'Serves the Church' with Music Geared for God's People (INTERVIEW)
Matt Redman is a worship leader who has been blessing congregations with powerful worship music for roughly 20 years, and now coming off his most successful album, 10,000 Reasons, he released "Your Grace Finds Me."
Redman chatted with the Christian Post about his views on worship music, his new album, and keeping God in focus as a musician.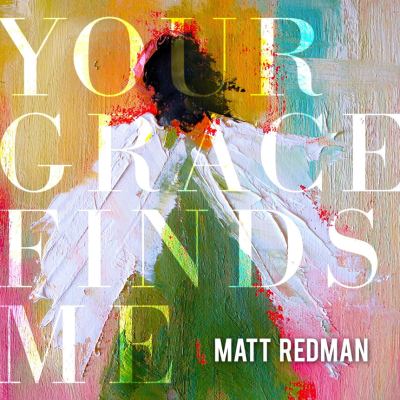 Christian Post: Tell us about your new album "Your Grace Finds Me" and how it differs from the last album?
Matt Redman: For me, so much of it is about the songs. There are 12 brand new songs on this record and I think that's the key thing for me. That's where the freshness lies. Of course we're pushing ourselves creatively with sounds and arrangements, but ultimately it's the song themselves that can unlock something new in people's hearts. I really hope the songs on this album do that. We're singing a lot about grace, battle and blessing on this record.
CP: What does it say for the music industry when a worship album such as 10,000 Reasons becomes so successful and the song "10,000 Reasons (Bless The Lord)" wins multiple awards and goes Gold?
MR: I love seeing worship music make an appearance in everyday media and culture. Take for example my friend Chris Tomlin having a number one record on the Billboard chart earlier this year. That makes me happy – to see the songs we sing at church making an appearance at the top of the USA chart. All of us worship leaders are writing songs for the church to sing, but when there's a little nod from outside of the church, it's a good moment. So yes, for me the Grammys, and the Billboard awards and all that kind of thing has been a big encouragement to me this year.
CP: "Your Grace Finds Me" debuted on August 2. What has been the overall reaction to it so far, and why did you pick it as the first single?
MR: We've had some really encouraging responses – people sending a quick note via email or social media to say that the song has helped them appreciate the grace of God in a particular moment of their life, even a tough season. One reason we picked the title song as the radio single was that grace is such an important theme for this world to hear about. The theme of grace is an amazing window into the heart of God. Everyone gets to experience the grace of God, whether they recognize that or not. By that I mean that His freely given gifts show up in our lives each day, in all sorts of ways. Even the very act of breathing is grace – we didn't earn it, it's the kindness of God towards us. Ultimately we want to take people to the cross of Christ – and that of course is the best example of grace we'll ever see. So the song says, "From the creation to the cross, there from the cross into eternity….Your grace finds me."
CP: Do you feel music is an effective tool to reach people with the gospel, and why is it so powerful?
MR: Yes I believe that wholeheartedly. Just take a tour through scripture and you'll see music as an amazing tool for communication – people declaring passion and truth through song. And I've seen it through experience too – music has such a powerful way of carrying truth, hope or encouragements into someone's life.
CP: Do you think the stigma of worship being "Christian" music hurts the chances of reaching non-believers as opposed to rock or hip-hop?
MR: My passion is to write songs for the church – I love helping people pray through music. But what is wonderful is when songs overflow from the church and end up in other environments too. We heard some really good stories of how that happened with my last record – songs that were heard and adopted by people who were outside the walls of the church and how those songs led them to a profound God-moment.
CP: As a musician who writes songs for others or with others, do you ever find it difficult or regret not taking a song for yourself?
MR: Because the ultimate aim is to resource the church, it doesn't often matter too much who records the song first. I guess the song 'Our God' is an example – I started writing that with a good friend, Jonas Myrin – then Chris Tomlin and Jesse Reeves joined in the process and elevated it. Then Chris carried the song into the church, by recording it on a Passion album and his own record. He carried it so strongly into the church - he was definitely the right guy to do it. I love writing songs, I love recording songs, but I always try to keep in mind the bigger picture – that I want to serve the worshipping church.
CP: What feels more rewarding to you, publishing a book or finishing an album? Why?
MR: I'd have to say it was completing an album – mainly because I think that the music and songwriting side of things is my primary call. I've written five books, and really enjoy the process of writing. But songwriting is my main passion. So with this new "Your Grace Finds Me" album out, it's an exciting time – I've spent a couple of years on these songs, so now to start to see them connect with people's hearts, and begin to hear little 'God-stories' about how the songs have affected lives, that's a beautiful thing.
CP: What do you feel are some of the challenges of recording a live album over a studio? Pros and cons?
MR: When it comes to recording worship songs I do like how the songs seem to 'breathe' so well with a live recording. Studio can be fantastic too, and there's a different kind of artistry that happens in that environment. But for these 12 new songs on "Your Grace Finds Me," I'm so glad we recorded them live. And to do that with nearly 2000 worship leaders and their teams in the room was a joy.
CP: Do you feel worship music in general is evolving musically, and where do you hope to see it go to in the next few years?
MR: I think there's a genuine search for depth of lyric among worship leaders these days. That's definitely the case with the songwriters I collaborate with. We want to write impacting music and melodies – but we also want to write sturdy theological songs that could go someway towards painting a big picture of God. Seeing a passion for that amongst so many worship leaders really encourages me. We're living in an age where so much information is dumbed-down and there's not a whole lot of mystery left in culture. We can't afford to do that in our worship music – it needs to be a truth-rich, poetic and eye-opening experience.
CP: Anything else to add?
MR: The last song on the new album is called 'Benediction' – and it's taken from an ancient priestly blessing in the Old Testament that the church still uses today in liturgy: "May the Lord bless you and keep you, and make His face to shine upon you." It's a great universal prayer you could carry into any situation, and I hope anyone reading this might receive those words of blessing over their life today.
Redman released his 11th album, "Your Grace Finds Me," on September 24.
He has two Grammy Awards and 10 Dove Awards, as well as seven published books.