Mattel ThingMaker 3D Printer Lets Children Create Own Toys
Mattel is now giving kids the chance to make their own toys with its new ThingMaker 3D printer, which was announced at the New York Toy Fair trade show.
Mattel's ThingMaker 3D printer was made in collaboration with software firm Autodesk. The new device, which will work with the 3D printing app ThingMakerDesign, will come with a price tag of $300, Ars Technica reports.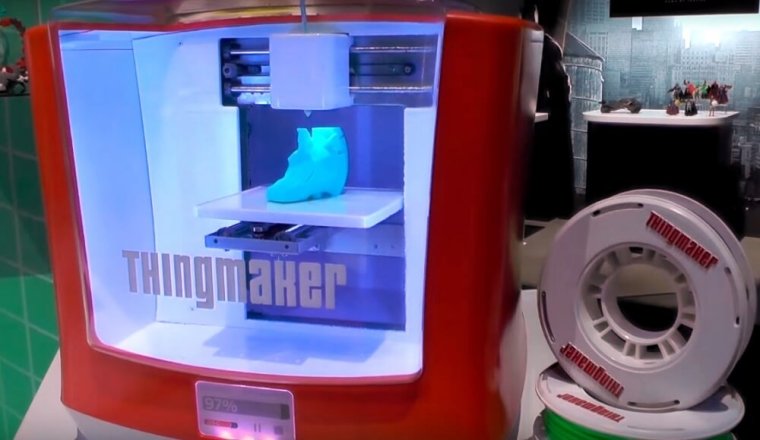 While there are speculations that the app that comes with the ThingMaker might be too complicated for a child, Mattel has reportedly designed it to be kid-friendly. The ThingMakerDesign has a set of templates that kids can use to make action figures, dolls, rings, bracelets, and other toys, the report details.
Once the kids learn how to use the rest of the software's features, they can now begin making toys from scratch. They can also customize the figures and choose from the different available textures and colors. Based on Mattel's announcement, ThingMakerDesign will be compatible with iOS and Android, Plastics Today relays.
The ThingMaker is a resurrected version of the original ThingMaker, which was first launched in the 1960s. While the older device uses liquid plastic and toy molds to create oven-baked figures, the 2016 version prints out toy parts that kids assemble to create a whole figure, the report explains.
"Whether creating figures such as dolls, robots and dinosaurs, or wearable accessories like bracelets and necklaces, Mattel's ThingMaker eco-system is the answer for at-home creative play," Mattel said in its announcement.
The new ThingMaker will use PLA plastic filament as the basic component of the toys. This is the same material commonly used in commercial 3D printers.
More designs are coming to the ThingMaker in the near future. Mattel has mentioned new designs and brands that will be included in the kiddie 3D printer, the report details.
The Mattel ThingMaker is expected to be available in Europe later this year and will carry a price tag of £250 (€300). The exact release date in Europe has not yet been announced.