Matthew West on Overcoming Insecurity, Identity Issues in New Book (Interview)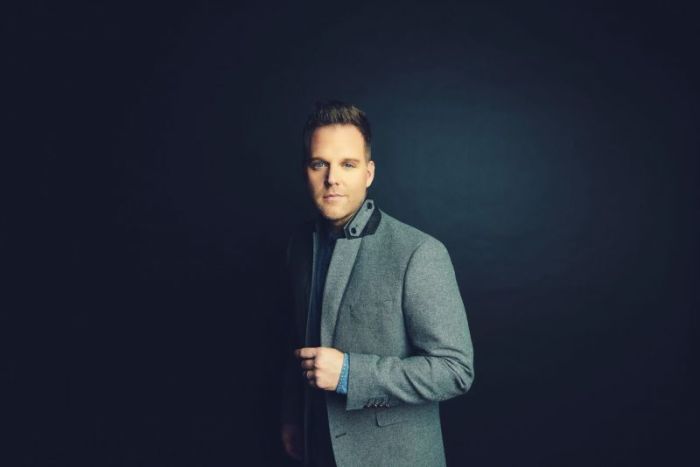 Behind his American Music Award and Billboard chart-topping songwriting credits, Christian contemporary singer-songwriter Matthew West has struggled to overcome his insecurities.
Instead of putting up pretenses for the world, West is being vulnerable about his journey in his new book, Hello My Name Is: Discover Your True Identity, that he hopes can help others find their true identities.
West, 40, once put his worth in his career. But when the famous singer-songwriter lost his voice 10 years ago, everything changed and he was forced to re asses his life.
"I know I've had a platform as a singer-songwriter; I get to do concerts all around the country and God has blessed me so much. Who would believe that I, just like everybody else, battle for my identity as well," West told The Christian Post. "I write about it in the book, a season in my life when my voice was taken away from me. I was unable to sing and that really rocked me because I humbly came to the realization that I placed too much emphasis on my identity as a singer."
"When my voice was taken away from me, I wasn't quite sure who I was anymore."
The singer and budding author later realized that he had learned a life-changing lesson that comes when one places their sole idenitity in their work, and then it's taken from them.
"God uses experiences like that in my life and everybody else's life to remind us that even if everything else is stripped away, if we perform our best or perform our poorest we are still simply loved by our Creator," West said.
"He says I'm His child whether I have a good show or whether I lose my voice. Whether I sell a million books or not, God loves me."
This realization was a game changer in West's life and he hopes it can have the same impact on others. He also insisted that in order for people to grow in their God-given identities, they must shed their worldly one.
With his new book Hello My Name Is: Discover Your True Identity, West shares his perspective on people shedding their proverbial name tags that don't accurately define who they are. Many times in life, be it at conferences or business meetings, people are required to identify themselves by name by wearing a "Hello My Name Is" sticker so that people know who they are.
This is a concept that West explored with his 2012 song "Hello My Name Is" before deciding to further expound upon the concept in his book.
"One of the things that I talk about in the book is how each of our name tags can get pretty crowded over time. You make a mistake and a word like regret or failure winds up on your name tag," he said. "If you struggle with discouragement, maybe someone has depression on their nametag. You've been bullied in school and someone's damaging words spoken to you may wind up on your nametag and make you feel like you're worthless."
For West, it's been a struggle to get rid of his own name tag that identifies him as being insecure.
"I think sometimes someone might come to my concert, hear a song on a radio, hear an interview or read an article and they might think, 'Well man, he's got so much confidence,'" he said. "I think I've gotten really good at showing that image of confidence. But inside I think some people who project confidence from the stage can be some of the most insecure people out there."
West also finds himself struggling to be authentic after years of feeling pressured to present himself as a perfect professional Christian.
"I was the preacher's kid growing up and kind of felt like I had all the eyes of the church on me, maybe holding me to a higher standard at times. Then I became a Christian singer and people were always watching me," he revealed. "It all comes back to authenticity. I wanted to write about that in the book because I wanted people to see that very real part of me."
"I also needed to lay down that pretender part of me," West added.
These days, the entertainer said he is on a mission to be more authentic than ever before. His latest book is a testament to that and also a tool that West hopes people can use on their journey to rediscovering their identity.
More than just an internal issue, the budding author insists that reshaping a person's identity is a spiritual battle.
"Satan wants to do everything he can to get us to believe a lie about who we are because if he can get us to own a false identity, ultimately that false identity will turn around and own us," he said. "The further we stray away from our true identity in Christ, the further we stay away from finding a way to live a fulfilling and authentic life."
While West doesn't claim to have all of the answers, he does his best to be transparent and authentic in hopes that his journey will inspire others.
"This book is showing that I myself am a work in progress. I wanted to write from an authentic place in hopes that other people would be inspired to find an authentic place in themselves," he said. "We have to take a really good look at our life and maybe be willing to stop long enough to take inventory of our nametag and ask God if it's true. Ask God to realign your identity just like He did for me when I was recovering from that vocal chord surgery."
For more information about West's book Hello My Name Is: Discover Your True Identity, click here. The website also gives readers access to a free digital curriculum that serves as a study guide for those who want to dig deeper into the book's concepts.