'May God Have Mercy on Us,' Says Christian Cape Town Student Forced Out of Leadership Role for Facebook Comment Opposing Gay Marriage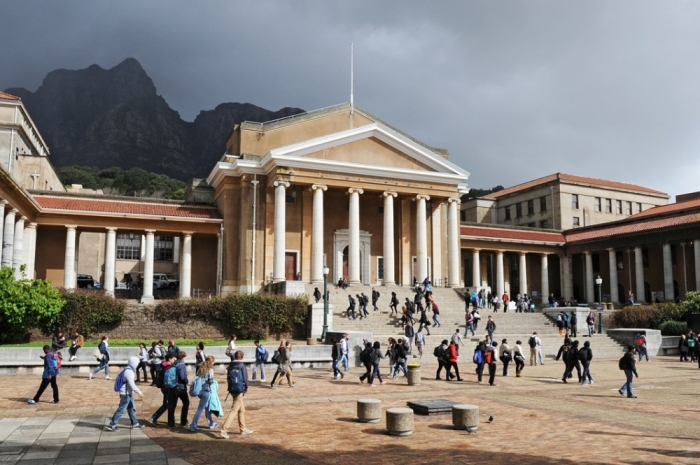 A Christian student at the University of Cape Town was forced out of her position at the institution after she posted a message on Facebook deemed "anti-gay marriage."
Commenting on the U.S. Supreme Court's ruling in Obergefell v. Hodges that struck down all state-level gay marriage bans, Zizipho Pae, an economics and statistics major, was forced out of the Student Representative Council last week because she accused society of "normalizing sin."
After a meeting that included heated arguments, the university's student council voted 7 to 1 in favor of a motion to immediately remove Pae from her position, according to minutes posted online by the student group.
In her Facebook post, Pae wrote: "We are institutionalizing and normalizing sin! May God have mercy on us ...," Her comment garnered over 500 likes and more than 350 comments of varied opinions.
In response to the posting, students at UCT and a student organization called UCT Queer Revolution demanded Pae be removed from her position in SRC and possibly disciplined by the school for allegedly violating the Student Code of Conduct.
Pae posted last Friday a "press statement" on social media denouncing her removal by UCT SRC over the Facebook post.
"In the circumstances, I do not accept, and strongly object to, the unconstitutional and irregular decision to expel me from the SRC," wrote Pae.
"I have written a letter to the vice chancellor informing him of my position and requesting him to, in terms of his institutional powers, review the decision and set it aside."
On Tuesday, UCT Vice-Chancellor Max Price released a statement noting the UCT Queer Revolution complaint against Pae was rejected.
"We recognise that there are strong feelings on both sides of this conflict, mirroring differences of opinion and values that exist in our country, and on our continent, more widely," stated Price.
"How to balance and negotiate between these rights, often in tension, is a matter of interpretation, taking account of the specific context in which they are being asserted."
Price went on to note that while UCT strongly supports the rights of LGBT individuals, "we strongly affirm the rights of members of the UCT community to express their sincerely held views and beliefs."
"Universities in particular should be safe spaces in which differences of opinion can be asserted and debated — even when (and perhaps especially when) the consequences of these differences weigh so heavily on the wider society," continued Price.
"On our reading, Pae's Facebook post was an expression of her sincerely held religious belief, rather than an intervention to insult or hurt those with whom she disagrees."