Megachurch Pastor Answers Common Questions on Hell: Is It Fair?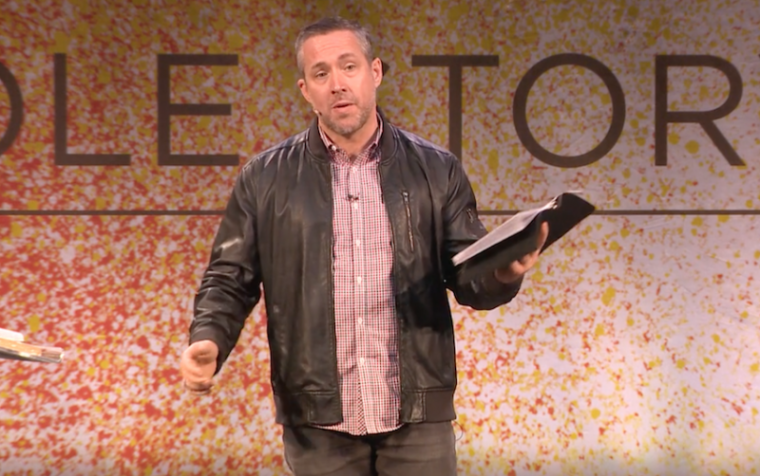 A North Carolina megachurch pastor wants to make one thing clear: Hell, not Heaven, is everyone's default destination.
Many people believe that as long as you don't mess up really bad while on earth, you will go to Heaven. But Pastor J.D. Greear of The Summit Church says that is not true.
"God created us for heaven, but the rebellion of the human race, in which we are all participating, has destined us for hell," he wrote in a blog post this week. "Hell is an eternal place of torment, and all of us — no matter where we fall in that list — are deserving of its agony."
It's a subject many preachers choose to avoid, given the extreme nature of the topic. Kevin Halloran, who serves with Leadership Resources, believes churches tend to emphasize God's love to the point that they neglect His holiness. Moreover, churches seem to "fear man more than God" and try to please people with the content of their sermons.
According to Pew Research Center, 58 percent of U.S. adults believe in Hell. Among Christians, evangelicals (82 percent) and historically black (82 percent) are more likely to believe in Hell than mainline Protestants (60 percent) are.
Greear doesn't like talking about Hell either. During a sermon in December, he preached on the book of Revelation and wanted to stop his talk after describing Heaven. But he knew he couldn't stop there.
"We ignore it (Hell) to our peril," he told his congregation, which meets on multiple campuses throughout North Carolina.
Hell is described in the Bible as a place of fire, burning sulfur and eternal death. Whether those images are metaphorical or not, Greear pointed out that "whatever they are pointing to is unspeakably awful."
The 43-year-old Southern Baptist pastor answered some common questions about Hell.
How is it fair to be sent to Hell for an eternity for only 70 years of sin?
Greear offered this: "Sin gains its wickedness by the one it's committed against. If you punch a hole in a wall, you have to pay for the wall. If you punch a dog, that's worse. If you punch the woman behind you in the grocery line, you're going to jail. If you approach the Queen of England with your fists raised, something worse than jail may happen to you. Sin against an infinitely holy God is infinitely wicked."
Why can't God let sinners into Heaven?
Citing Revelation 22:11, Greear said: "People in eternity don't change. The people in Hell don't repent … They remain evildoers, they remain unbelieving."
"Hell is a door locked from the inside. Yes, they hate the torment but they hate the authority of God even more … Once you cross over [death] you will remain fixed in the state that you are and you cannot repent of your sin and you wouldn't want to even if you could."
If God let sinners who refuse to repent into Heaven, "we'd unleash the destructive powers of Hell there too."
"Hell is the natural fruition of our sin. There is no other choice than that they go to the place they have chosen for themselves … Hell is the place where God removes his hand and allows you to become your sin."
Why can't God just let it go?
Greear: Because God is just and "justice demands restitution in some way. The desire we all have for God to ultimately right all wrongs and restore justice to the universe — that necessitates judgment."
Why doesn't God do something about it?
Greear: "He has! He put on Jesus the full punishment for our sin. He took on every single ounce of it so nothing would be left for us."
"[I]f we don't receive what he has offered to us — the free gift of salvation through Jesus' sacrifice on the cross — then what other choice does God have?"
Watch Greear's full sermon here.