Megachurch Pastor Confesses to Protecting Child Molester for Years
A megachurch pastor confessed to covering up sexual abuse claims during this week's trial of a youth leader accused of molesting several boys. Nathaniel Morales, 56, was convicted Thursday of sexually abusing three young boys between 1983 and 1991.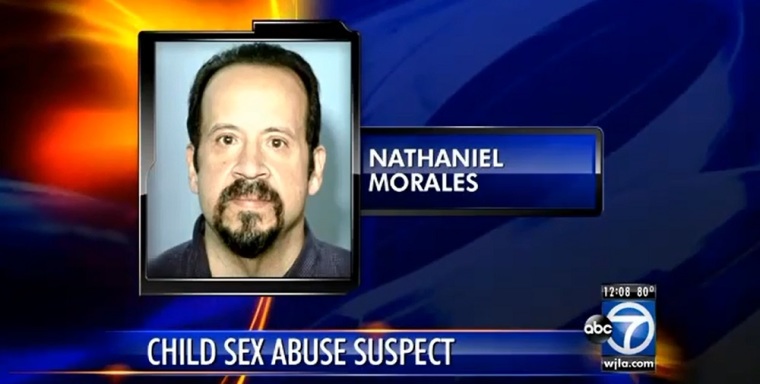 Covenant Life Church former pastor Grant Layman admitted on Tuesday while testifying about allegations against Nathaniel Morales that he withheld incriminating information from the police about the abuse.
Public defender Alan Drew asked Layman if he had an "obligation to report the alleged abuse?"
"I believe so," he replied.
"And you didn't?" asked Drew, to which Layman responded "no."
According to Brent Detwiler, who attended the trial and is a former Sovereign Grace pastor who now runs a watchdog blog about the ministry of which Covenant Life Church was part of until 2012, Layman acknowledged that over the course of 1992 he learned that Morales had abused two boys, but did not go to authorities with these claims.
Detwiler added that the father of two of the boys "contacted the Covenant Life pastoral team again in 2007 when he learned that Morales was a pastor in Las Vegas, Nevada. The entire pastoral team talked about how to handle the situation with Morales. Layman was given the assignment to contact Morales. Layman talk to Morales by phone. During this conversation Morales admitted to the sexual abuse of boys but claimed he couldn't remember the details. None of the pastors at Covenant Life Church reported this confession of sex abuse to the police. They knew Morales was a serial and predatory sex abuser."
Morales' victims were relieved to learn that the perpetrator was headed to prison, where he faces up-to 85 years.
"I started crying. It was just, it was overwhelming to know that the struggle, the fight, the 25 years of trying to bring this forward, was worth it," victim Jeremy Cook, who was abused roughly 50 times as a teenager, told WJLA.
Pam Palmer, who attended Covenant Life Church for over 20 years, said that as a 2-year-old, her daughter was abused by a male teenager, and suggested that the church had its issues going to the authorities after hearing child abuse allegations.
"One of the pastors told us, 'don't go to the police.' They had a lot to protect. They had money, power and prestige," she said, before ultimately going to authorities herself.
The case also attracted attention from those curious to see if C. J. Mahaney, the former president of Sovereign Grace Ministries and founding pastor of Covenant Life Church, would comment or attend the hearings. Mahaney led the church for 27 years before leaving for a congregation in Kentucky in 2012.
In June 2011, Mahaney took a leave of absence from his role as president after being accused of having characteristics including "pride, unentreatability, deceit, sinful judgment and hypocrisy" by former pastors and leaders from SGM.
But after an interim board of directors was installed and an outside organization evaluated some of the accusations, especially those of former SGM board member Brent Detwiler, Mahaney was eventually found to be fit to serve and was returned to his leadership role.
In 2013, Mahaney resigned as president after lawsuits alleged that he and others were complicit in covering up sex abuse allegations in the church. Last summer, he announced that he would not be attending 2014's Together for the Gospel conference, which he helped co-found with Mark Dever, Albert Mohler and Ligon Duncan, but nevertheless was photographed attending and seated next to his fellow co-founders at the April event.
Layman is Mahaney's brother-in-law and stepped down from his role at Covenant Life Church in March.
SGM is made up of a family of about 90 churches in the United States, Canada, Bolivia, Mexico, Europe, Africa, Asia and Australia.
Morales is scheduled to be sentenced on Aug. 14, though Drew, Morales' public defender intends to appeal.