Megachurch Pastor Kong Hee Jailed for 8 Years for $35-Million Fraud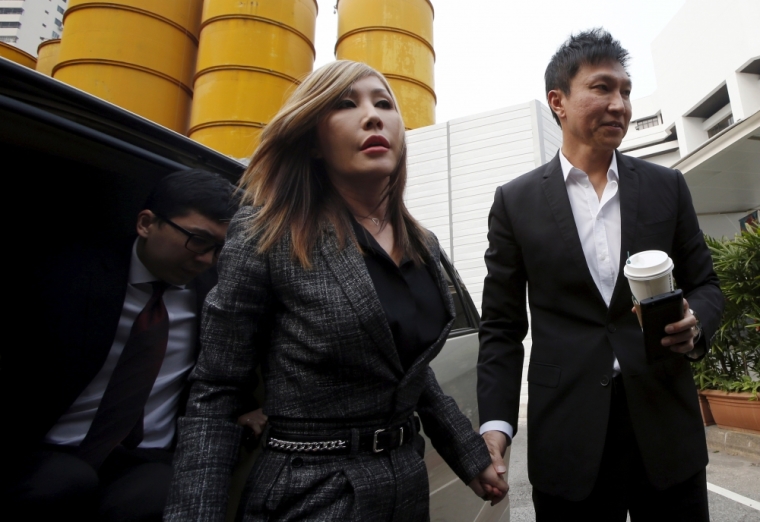 Singapore's City Harvest Church founding pastor Kong Hee was sentenced Friday to eight years in jail, and five other church leaders were also given prison terms between 21 months and six years, over a $35-million fraud case they were involved in to fund the music career of Kong's wife.
Former CHC fund manager Chew Eng Han received a six-year sentence, deputy senior pastor Tan Ye Peng got five-and-a-half years, ex-finance manager Serina Wee got five years, and former finance committee member John Lam and former finance manager Sharon Tan received three years and 21 months respectively, according to Strait Times.
Kong and the other five were found guilty in October of using a management company, Xtron, as a conduit to financially support his wife, singer and fellow CHC pastor Sun Ho, and her planned U.S. album release.
The church leaders were found guilty of sham bond investing through the management company Xtron, which used the money to fund Ho's career.
The judge chose not to impose the maximum sentences of up to 20 years as there was no evidence of "wrongful gain" by the defendants themselves.
The judge said Kong should be held most culpable as he was the overall spiritual leader and prime mover and driver of the church's attempt to use his wife's pop career to evangelize.
The public prosecutor had asked that 51-year-old Kong and other senior leaders be handed a prison sentence between 11 and 12 years.
Their sentences will begin in January.
The congregation supported their church leaders throughout the trial. The megachurch issued a statement after the sentencing and urged its members to pray for their leaders.
"We want to thank each and every one of you, our church members, for demonstrating such strength and unity throughout all these years, and particularly in these last few extremely difficult months. We ask you to remember and hold close to your heart the call of God upon City Harvest Church," the statement, posted on the church's website, said. "We have learned lately what it means to have faith, trust and rest in God — let us put what we have learned to practice. Let's band together to fulfill the heavenly calling for us through CHC 2.0."
"Each of them participated and functioned in their own way as crucial cogs in the machinery," the judge said earlier while convicting the six. "They claim that they believed the Xtron bonds were genuine investments. They believed the Xtron bonds would bring CHC financial return. But on my evaluation of the evidence I consider that the prosecution has proved beyond a reasonable doubt that they did not hold that belief."
Kong had argued that the church supported Ho only through its "Crossover" project, which was started in 2012 to spread the Gospel to people around the world through his wife's music.
The judge, however, insisted that the "perceived success of Crossover was inflated," and that millions of church funds went into Xtron, operating under the "unrealistic projection" that Ho's planned U.S. album could sell more than 200,000 copies.
"It may be arguable that all of them thought they were not acting dishonestly to cause wrongful loss since no permanent loss was intended, but this was premised on their unquestioning trust and belief in Kong Hee and their confidence that the Crossover would succeed," the judge added of the accused at the time of their conviction.
"Thus they convinced themselves that it was both morally and legally permissible to temporarily use the money from CHC's funds when they knew it was not."