Men Allege Willow Creek Community Church Counselor Sexually Abused Them 300 Times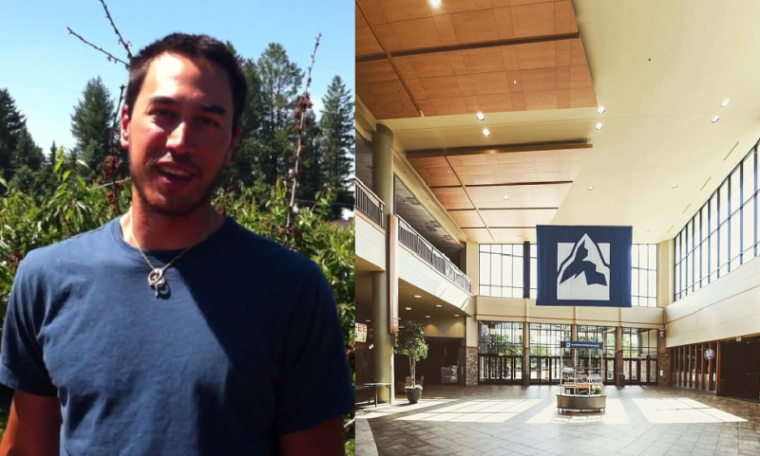 Two men who say they were sexually abused as teenagers more than 300 times over several years by a former youth minister at Willow Creek Community Church in South Barrington, Illinois, are now suing the church, seeking more than $50,000 in damages for pain and suffering.
The men, identified by aliases John and Joe Doe, alleged that former Willow Creek youth minister Brian Wongkamalasai, now 30, started sexually abusing them in 2009. They were just 16 and 14, according to the Chicago Sun-Times. The former counselor, who is now a registered sex offender living in Denver, Colorado, was convicted of sexually abusing a 16-year-old in 2013.
His current accusers alleged that between September 2009 and December 2011, Wongkamalasai masturbated them and performed oral sex on them more than 300 times.
During the time of the abuse, Wongkamalasai was allegedly working for Willow Creek as a youth minister, youth leader, supervisor, monitor and accountability partner to the men. He was allowed to stay in the home of the then teenagers in exchange for his work.
Willow Creek Community Church told The Christian Post in a statement Friday, however, that Wongkamalasai was not an employee or a volunteer with the church during the period the abuse is alleged to have taken place.
"We were saddened to hear about these allegations. Mr. Wongkamalasai was not an employee or volunteer of the church during the time of the allegations. As a church, we are deeply committed to the safety and well-being of everyone. We will pray for these young men and their family," it said.
On his eight-year-old Vimeo account, Wongkamalasai noted that although he worked for a Christian ministry, which he did not identify, he considered himself to be a "photographer and graphic designer."
"I've even dabbled in web design. I went to school at Columbia College in Chicago and studied in their AA&A program (audio arts and acoustics). I'm most passionate about using my artistic talents to glorify God be it in the technical production field or in content development," he said at the time.
In recent years, Willow Creek has had to deal with multiple allegations of sexual abuse. In 2014, two lawsuits claimed that negligence by Willow Creek Community Church officials allowed a volunteer to molest two young boys with special needs during church programs, according to the Chicago Tribune.
It alleged that the church did not sufficiently supervise then 20-year-old Robert Sobczak, who also pleaded guilty in December 2013 to aggravated criminal sexual abuse of an 8-year-old boy. He was sentenced to two years of probation and had to register as a sex offender.
At the time of Sobczak's arrest, a Willow Creek official noted in a report that the church carries out rigorous screening for both staff and volunteers.
"Willow Creek engages in a rigorous screening and training process for all volunteers and staff in our Special Friends Ministry that includes a detailed child protection application process, checking of references, a national background check, cross checking the sex offender registry, and offering training in child protection," the official said. "Mr. Sobczak had completed and passed this screening process before he began serving with the Special Friends Ministry."
Willow Creek, which was started by Senior Pastor Bill Hybels in 1972 in a college classroom, is now a massive multi-campus church attracting more than 25,000 people each week to worship services.
According to the church's website, they have tried over the years to ensure their passion for helping people become disciples of Christ remains the church's focus.
"While much has changed over the years, key themes — taken straight from the Acts 2 passage that gripped Bill's heart in 1972 — have transcended individual leaders, ministries, and eras. These themes are part of Willow's very DNA as a church. And the church's passion for helping people become fully devoted followers of Jesus Christ remains its laser focus," the church said.
"Willow Creek remains, above all else, a local church of Christ followers — a place where people matter to God and to us, where together we seek to live out God's vision of being an Acts 2 church." 
[Hear more from the ex-Willow Creek counselor below]