Mennonite Seminary Demotes President, Ousts 3 Megachurch Pastors Serving as Lecturers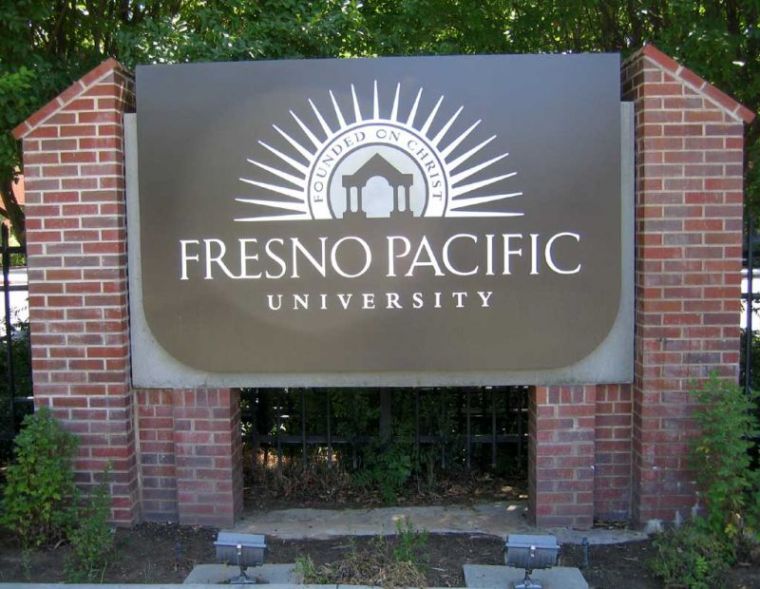 Fresno Pacific University has demoted the president of its Bible seminary and let go of three Anabaptist megachurch pastors who served as visiting lecturers in a move to protect the seminary's relationship with the Mennonite Brethren Church.
The California-base university announced before the start of the new school year that Fresno Pacific Biblical Seminary President Terry Brensinger will leave his administrative role and take a month-long sabbatical before returning as professor of pastoral education.
Additionally, lecturers Greg Boyd, Bruxy Cavey and Brian Zahnd — pastors who drew concerns from denominational leaders over theological differences — are no longer affiliated with the seminary's graduate-level Master of Arts in Ministry, Leadership & Culture program.
Boyd is pastor of Woodland Hills Church in St. Paul Minnesota, while Cavey is pastor of Canada's multi-campus The Meeting House and Zahnd is lead pastor of the Word of Life Church in Missouri.
The men were affiliated with M.A. program that began in 2016 and blended online courses and short residencies to help educate pastors and anyone serving at least 10 hours per week in a church ministry.
An FPU statement explained that the staffing decisions come as "a growing number of pastors and congregations" within the U.S. Conference of Mennonite Brethren Churches have "voiced concern with some teaching positions of the visiting lecturers and, over a longer period, the direction of the seminary."
"The Mennonite Brethren community is called to peacemaking and reconciliation," FPU President Joseph Jones said in a statement. "Even in times when we fall short, we attempt to teach, model and practice this in our communities. Affirming these values does not prevent disagreement but provides a foundation to build trust in working relationships."
The seminary was formerly known as the Mennonite Brethren Biblical Seminary before it merged with FPU in 2010. It continues to serve as a denominational seminary of the United States and Canadian Mennonite Brethren Churches and describes itself as "evangelical, ecumenical and Anabaptist." Brensinger had been president of the seminary since 2013. 
Brensinger told Mennonite World Review that the staffing decisions were changes made by the university president and leaders of the denomination. He added that "these weren't my choices or decisions" since the university president has authority over the seminary president.
Brensinger suggested that there was some concern about Boyd and his 2000 book God of the Possible: A Biblical Introduction to the Open View of God, which advocates "open theism" and questions the "classical doctrine on God's foreknowledge of the future."
"It wasn't a disagreement so much about theological perspectives, but of the right and ability of a graduate school to talk about certain things," Brensinger told the independent news outlet. "I think it was primarily associated with Greg. If this would have happened before social media, this probably wouldn't have happened at all, but people check Greg Boyd and see he wrote this and this."
Tim Sullivan, chairs of USMB Board of Faith and Life, told the Mennonite World Review that it was initially Boyd's open theism arguments that drew concerns. However, he pointed out that there were also concerns with Zahnd and Cavey.
Sullivan stressed that a major concern was that some felt as though the seminary was "beginning to lose touch with where the bulk of the denomination is" because of the "visibility of those three visiting professors."
In his statement, FPU President Jones explained that while positions on issues "vary," the "denominational support for the seminary remains strong."
Dean Valerie Rempel will serve as the seminary's interim vice president.
In addition to the staffing changes, FPU will be updating its memorandum of understanding between the seminary, university and the USMB National Board of Faith & Life. The school will also create a process to "address issues of concern between the denomination and the university and seminary."
"I highly value and appreciate the Mennonite Brethren Conference covering which the university enjoys and look forward to a strengthened partnership between the church and university and seminary," Jones said.
Some supporters of the released pastors have voiced their frustration with the school's actions.
"I hate the way @Bruxy, @BrianZahnd, & @greg_boyd were treated in the termination of this graduate-level education program," Derek Vreeland, a pastor at Zahnd's megachurch in Missouri, wrote on Twitter. "There should be much more academic/theological freedom at the graduate level."
Michael Krause, teaching pastor at Southridge Community Church in Ontario, also decried the decision.
"I have learned much from @Bruxy, @BrianZahnd, @greg_boyd, and believe that theologically diverse dialogue is essential to the Church," he wrote in a Twitter thread. "It is one more symptom of the fact that our Mennonite Anabaptist denomination is succumbing to the fundamentalist evangelicalism of the NeoReformed movement, at exactly the moment when Anabaptism is a much-needed prophetic voice in North American Protestantism."
"For a variety of historical and cultural reasons, the Mennonite Brethren seemed to make common cause with fundamentalist evangelicalism when they immigrated to North America in the early 20th century," he continued. "The result as been a decisive shift away from Anabaptism to evangelicalism."
FPU is a member of the Council for Christian Colleges and Universities.
The seminary program will continue to be offered but will be taught by the full-time faculty.