Mentally Ill Mother of 8 Killed During Islamic Exorcism in Morocco; Exorcist Tortured Woman to Drive Out Demons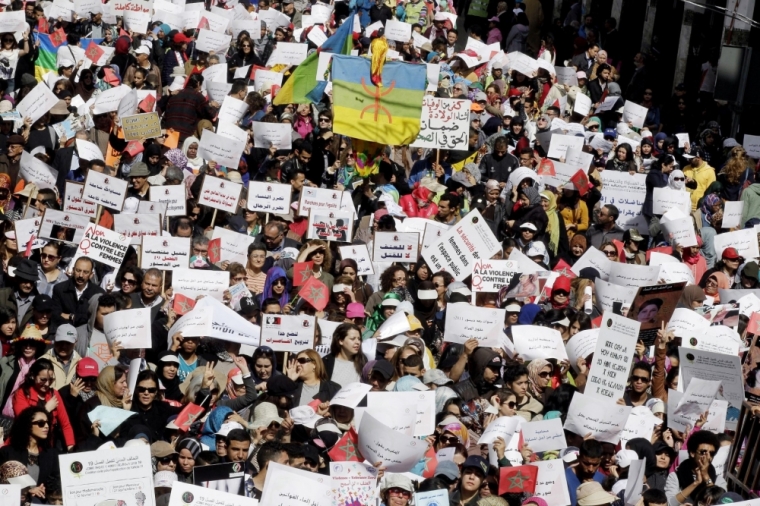 A mentally ill Moroccan mother of eight was killed after being repeatedly beaten with a stick by an Islamic exorcist who had been asked by her relatives to perform the ceremony to cast out "demons" from her.
The woman, in her 40s, who was from Douar Beni Salah village in northern Morocco's Tetouan region, had several sessions under the same exorcist, who tortured her each time as he sought to drive out demons, according to Morocco World News.
The Fqih, as the exorcists are called, would recite verses from the Quran, and hit her with a stick all over her body with the help of his four assistants.
Police have arrested the exorcist and his assistants and an investigation has been launched.
Exorcism, prevalent in some Islamic societies, is called Ruqyah, an Arabic word, and it includes specific verses from the Quran and incantations that the Muslim prophet Muhammad said in Hadith, according to islamicexorcism.com.
In 2012, a court in Brussels held a trial of six people charged with the murder of a young Muslim woman while performing an exorcism, according to Al Arabiya News.
The woman was told she couldn't have children because she was possessed. She could not survive the severe punishment the exorcism entailed and subsequently died.
The accused included the exorcist, who was also from Morocco, his disciple, the victim's husband, and three female members of a radical Muslim group.
The ceremony included exorcists putting their fingers down the woman's throat, forcing her to bathe with hot water and beating her with a stick.
A popular shrine in Morocco, known as Bouya Omar, is known for its exorcism activities where patients are beaten, starved and chained, according to a report in Arabiya News.
Families are unable to object to the brutality the patients are subjected to because residents of the shrine usually display violent and aggressive behavior, a psychologist, Abdul-Majid Komi, was quoted as saying.