Meriam Ibrahim Rearrested in Sudan: Christian Woman and Husband Arrested at Airport Less Than 24 Hours After Release
Meriam Ibrahim, the Sudanese woman and mother of two, who was released from prison on Monday after previously being sentenced to death for allegedly converting from Islam to Christianity has been rearrested, her legal team confirmed on Tuesday.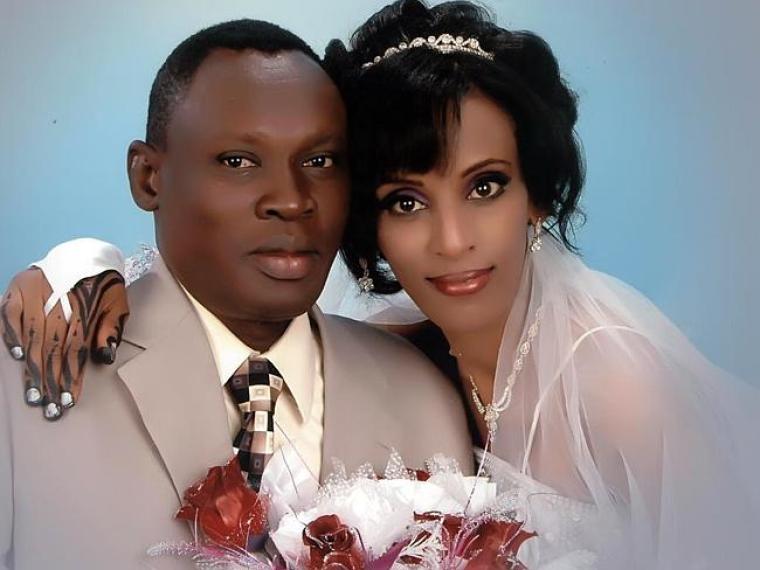 Less than 24 hours after Ibrahim's lawyer, Mohaned Mustafa El-Nour, confirmed that she was free after an appeals court found the lower court's ruling faulty, he said that Ibrahim and her husband Daniel Wani were arrested at a Sudanese airport as they prepared to leave the country.
Ibrahim and Wani, whose husband is an American citizen, were at Khartoum airport with their two children attempting to leave the country when as many as 40 security agents detained the just-freed prisoner, according to the BBC.
Ibrahim had been sentenced to 100 lashes and death by hanging, in an incident that provoked international outrage, including a letter signed by 38 members of Congress asking the U.S. government to act.
"We request that the U.S. State Department, in partnership with the U.S. Department of Homeland Security, review granting Mrs. Ibrahim Significant Public Benefit Parole, asylum, or refugee status, as appropriate. In short, we urge that every legal means necessary be exhausted to ensure that she and her young children are provided safe haven," read the letter, led by Congressman Trent Franks, R-Arizona, and Congressman Frank Wolf, R-Virginia.
Throughout her time in prison, Ibrahim has maintained her innocence, arguing that she was raised Christian by her mother, an Ethiopian Orthodox, and therefore never renounced Islam. She has also denied allegations of adultery, maintaining that she was a Christian before she met her husband. The Sudanese government had accused Ibrahim of adultery because it did not recognize her marriage. It considered her to be a Muslim as her father was Muslim, however, her father left her family when she was a young child and she was raised by her mother as a Christian.
Ibrahim's case has drawn international condemnation from Australia's Foreign Minister Julie Bishop, Great Britain's former Prime Minister Tony Blair and current Prime Minister David Cameron, as well as former U.S. Secretary of State Hillary Clinton.
The 27-year-old mother was recently forced to give birth to her second child, Maya, while in prison and one of her ankles was reportedly chained while she was in labor. She was until Monday living with her two children behind bars.
Several online petitions have called for Ibrahim's release, though a White House petition that would have prompted a response from the Obama administration lacked nearly 45,000 signatures.
"We urge you to pressure the Sudanese government to release Meriam and her children so she can escape execution and possible death of her children and be rejoined with her husband in the U.S. Please grant her expedited safe haven in the U.S., where she could seek asylum," the petition urges President Obama.
Ibrahim was first arrested in August 2013 after members of her father's side of her family accused her of adultery for marrying Wani.
Earlier reports at the end of May that Ibrahim was expected to be freed turned out to be false.
Here is a related video: