Meriam Ibrahim Released Again; Sudan Confirms US Family Is Safe
Meriam Ibrahim, the Christian mother who had been sentenced to death in Sudan by Islamic authorities, has been re-released, according to reports on Tuesday late afternoon. Ibrahim was originally sentenced to death and ordered to be lashed for allegedly converting from Islam to Christianity, however, she was set free from prison on Monday when an appeals court overturned the original conviction. The joy of her release was short-lived, however, as she and her Christian husband were detained at an airport in Sudan less than 24 hours following her release. But another update on Tuesday has confirmed that Ibrahim has once again been released by Sudanese authorities.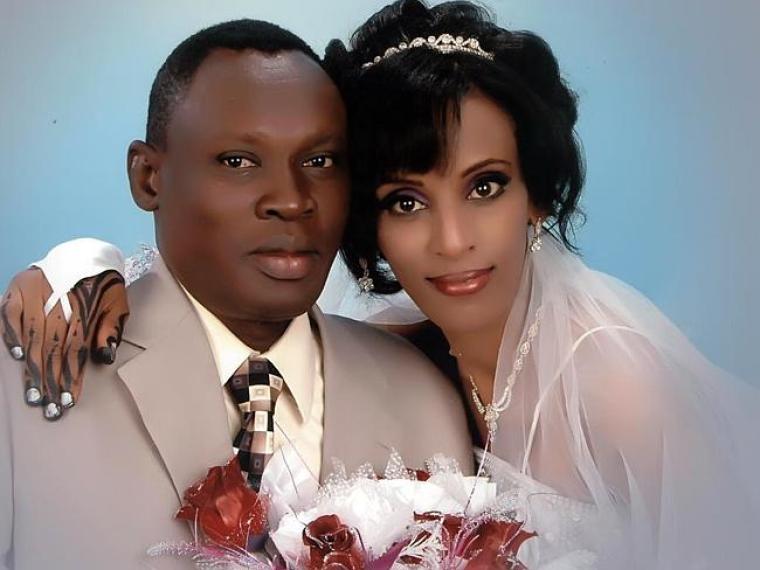 Less than 24 hours after Ibrahim's lawyer, Mohaned Mustafa El-Nour, confirmed that she was free when an appeals court found the lower court's ruling faulty, he said that Ibrahim and her husband Daniel Wani were re-arrested at a Sudanese airport as they prepared to leave the country.
Ibrahim and Wani, who is an American citizen, were at Khartoum airport on Tuesday with their two children attempting to leave the country when as many as 40 security agents detained the just-freed prisoner, according to the BBC.
"They were temporarily detained for several hours over questions related to their documents," Marie Harf, a spokeswoman for the U.S. state department told journalists, adding that Sudan had guaranteed to the U.S. that the family was now safe.
A Sudanese official earlier told the BBC that Ibrahim had been using South Sudanese papers to leave the country and needed to obtain a passport and exit visa prior to her release.
The report speculated that the National Intelligence and Security Service — a key stakeholder in Sudanese politics — was unhappy with the recent decision to release Ibrahim and that "re-arresting her and her family was a way of making this point to the rest of the Sudanese government."
"It is also conceivable that one part of NISS accepted Mrs Ibrahim's release, while another section was not happy with it. Mrs Ibrahim's release and re-arrest simply underline the fact that there are many decision-makers in Sudanese politics, and they do not always agree with each other," it added.
Ibrahim had been sentenced to 100 lashes and death by hanging, in an incident that provoked international outrage, including a letter signed by 38 members of Congress asking the U.S. government to act.
Throughout her time in prison, Ibrahim has maintained her innocence, arguing that she was raised Christian by her mother, an Ethiopian Orthodox, and therefore never renounced Islam. She has also denied allegations of adultery, maintaining that she was a Christian before she met her husband. The Sudanese government had accused Ibrahim of adultery because it did not recognize her marriage. It considered her to be a Muslim as her father was Muslim, however, her father left her family when she was a young child and she was raised by her mother as a Christian.
The 27-year-old mother was recently forced to give birth to her second child, Maya, while in prison and one of her ankles was reportedly chained while she was in labor. She was until Monday living with her two children behind bars.
Ibrahim was first arrested in August 2013 after members of her father's side of her family accused her of adultery for marrying Wani.
Earlier reports at the end of May that Ibrahim was expected to be freed turned out to be false.