Mexican Catholics Attack Pentecostal Church and Congregation With Sledgehammers and Pick-Axes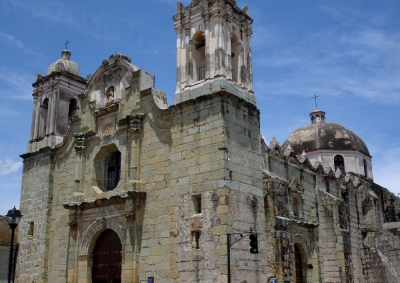 A gang of Catholics reportedly attacked Pentecostal Christians with rods and stones in Oaxaca, Mexico at the beginning of November.
According to Mexican human rights officials, the traditionalistic Catholic mob attacked the Christians' unfinished church using sledgehammers and pick-axes to vandalize the structure, according to Morning Star News. Additionally, four Christians were jailed for four days according to the National Commission on Human Rights (NCHR).
The NCHR reported in a statement that the attacks were instigated by San Juan Ozolotepec President, Pedro Cruz Gonzalez, who "ordered the demolishing of their temple, the lynching, incarceration and torture of the followers of the religious congregation."
Alfredo Alonso, whose family has been victimized for years under Cruz Gonzalez, said that in 2011, the leader had tried to shut down the construction of a Pentecostal church building. Gonzales had also threatened to expel other Christians from the city, and had blocked them from accessing government food aid programs.
In May, Cruz Gonzalez threatened to "burn [Christians] and throw their bodies into a canyon if they did not renounce their faith." After Christians spoke up and called for state intervention, Cruz Gonzalez jailed a church member for speaking out.
"By the work of God we are still alive, because they beat us with all fury, even using iron rods and stones, and they threatened to burn us just for wanting to help our family members, who are victims of abuse of authority by the intolerant municipal president," Alonso told Agencia JM.
Alonso's son, who pastors the vandalized church, was one of the four men jailed and beaten before state officials helped free them. The Mexican federal government subsequently warned Cruz Gonzalez that he could face possible criminal charges.
Alonso family members have also said they would push for criminal charges against Cruz Gonzalez for "deprivation of liberty, kidnapping and intent to commit murder."
According to Alonso, Mexico's traditionalist Catholics practices include "involves drunkenness, revelry and idol worship" and often use the country's "Law of Uses and Customs" policy to force the larger population to engage in their practices.
According to the Christian Solidarity Worldwide (CSW), the law "has allowed local authorities to violate the rights of members of the local communities with impunity. In addition, the Mexican government's aversion to involving itself in religious issues has allowed such situations to escalate."
Abuse against Christians who have resisted participation in the traditionalist Catholic practices has been widespread and also occurred in Chiapas, Guerrero, Hidalgo and Puebla.