Michael Brown Case: Ferguson Cop Darren Wilson Testifies Before Grand Jury for 4 Hours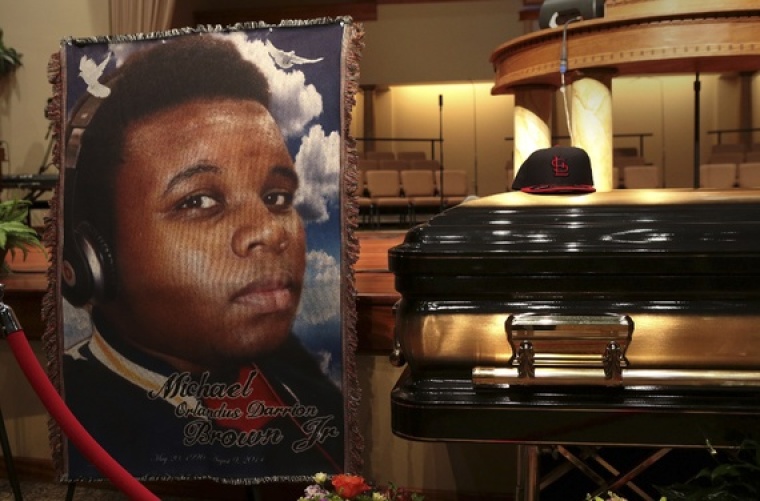 Darren Wilson reportedly testified before the St. Louis County grand jury investigating his Aug. 9 shooting of Michael Brown on Tuesday.
The Ferguson police officer, who has been in hiding since the shooting, appeared before the 12 jurors, nine white and six black, and testified for four hours, reported the St Louis Post-Dispatch.
He gave a detailed account of what transpired in the events leading up to Brown's death. Wilson has reportedly been "cooperative" with authorities. He's spoken to St. Louis County investigators twice and federal investigators once.
The officer shot 18-year-old Brown, who was unarmed, up to six times, however, he has not been arrested. This has sparked nationwide protests from supporters of the Brown family.
Protesters are demanding justice for the Brown family in the form of the arrest of Wilson. Supporters claim the shooting death of Brown was unprovoked, but police have painted a very different picture.
In addition to Wilson's testimony, two other witnesses to the shooting, Tiffany Mitchell and Piaget Crenshaw, are expected to testify though it is unclear when. Several witnesses have told the media that Wilson, who has been a police officer for six years, was the aggressor, however, others maintain Brown attacked him.
The grand jury's term officially ended on Sept. 10, but they will continue being presented with every shred of evidence until the investigation is complete.
"The investigation is close to being completed by both the FBI and the police department. The grand jury is hearing evidence and will continue to hear evidence until they've been presented all the evidence," Ed Magee – a representative for St. Louis County Prosecuting Attorney Robert P. McCulloch – told The Christian Post exclusively.
Magee said conflicting schedules have delayed the hearing process and he estimated that the investigation will wrap up in "mid October."
"There's 12 grand jurors [and] their term finishes today so we have to be able to locate and find time when all 12 of them are able to get together," he said. "There's only certain times that they're able to match up all their schedules [and] that we're able to get them in. But we have a lot of time scheduled between the next month."
Jurors have not yet been informed what possible charges Wilson would face should he be indicted. Experts believe that if in fact Wilson is charged, it will likely not be with first-degree murder.
"Depending on what the evidence shows, it could be second-degree murder — knowingly causing death," Marcia McCormick, a professor at Saint Louis University Law School, told NPR. "A prosecutor could decide that the definition of voluntary manslaughter is more appropriate — knowingly causing death under a sudden passion with adequate cause (an assault on the officer)."