Michael Brown Funeral Date Set; Fraternity Offers to Cover Cost: 'We Need to Protect Our Young Men'
Michael Brown Funeral Date Set; Fraternity Offers to Cover Cost: 'We Need to Protect Our Young Men'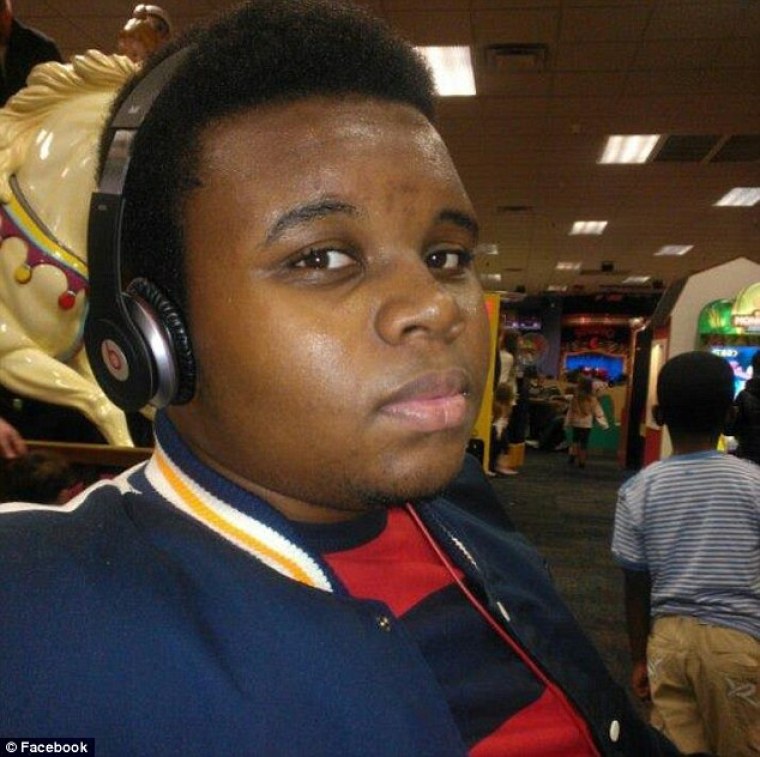 Michael Brown's funeral has been set for Monday, Aug. 25 in St. Louis, Missouri, his family's attorney announced; it will be a public funeral with national figures taking part in order to remind people why there are protests being held in Ferguson.
"Everybody needs to take a break [from the protests]," Brown family attorney Anthony Gray told the Los Angeles Times. "We've got a big memorial service that needs to be planned. [The violent protests] divert all of the attention from [the family] honoring their child and allowing him to begin to process to rest in peace. That's not how they want him to be remembered. They do not want that to be their son's legacy."
The memorial service will be held at the Friendly Temple Missionary Baptist church in St. Louis. The Rev. Al Sharpton will deliver the eulogy and Rev. Michael Jones will officiate, KMOV reported.
"It's going to be public and it's going to be supported by national leaders," Gray told the St. Louis Post-Dispatch.
A fraternity has offered to pay for the funeral but so far has not heard back from the Brown family.
"I wanted our organization to really be injected into the fabric of the discussion, and to support a family that is obviously very distraught," Mark Tillman, general president of Alpha Phi Alpha told WWJ City Beat in Detroit.
"I've been seeing the reports on the latest updates – so the response from just general individuals and membership and other folks that know me on Facebook … have been excited by it," Tillman added. "I will be meeting with our general council who lives locally in St. Louis, and he's keeping me up-to-date as soon as additional information is known."
Alpha Phi Alpha has a history of activism and was the first intercollegiate Greek-letter fraternity established for African-American men. It has helped work for civil rights with W.E.B. DuBois, Adam Clayton Powell, Martin Luther King, Jr. and Thurgood Marshall, among others. It became interracial in 1945, with its motto being: "Develops leaders, promotes brotherhood and academic excellence, while providing service and advocacy for our communities."
This motto is one of the reasons Tillman wants Alpha Phi Alpha to be involved in Brown's memorial service.
"My message is – we have to be personally involved to ensure that another Michael Brown or Trayvon Martin or any other individuals that don't get coverage for their story – that we protect our young men, moving forward," Tillman said.
He is not alone in wanting to spare the Brown family from the costs of the memorial. The Rev. Al Sharpton, and others, have also offered to help pay for the funeral, which will likely bring a tremendous crowd.