Michael Douglas: My Mistake Was Taking Catherine Zeta-Jones 'For Granted,' Couple Happily Reunited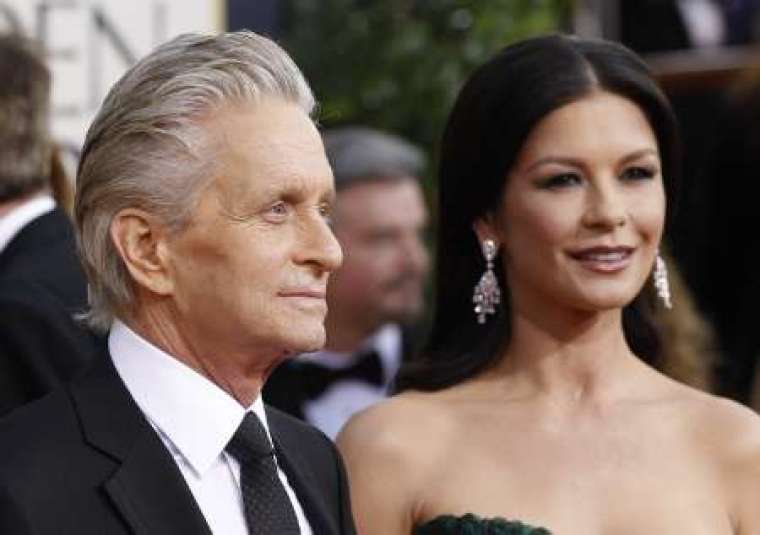 Michael Douglas opened up this week about the brief separation between he and wife Catherine Zeta-Jones.
The actors have been married for 14 years, but in August 2013, Douglas and Zeta-Jones announced their separation. In the months that followed, both actors continued wearing their wedding bands while 69-year-old Douglas was believed to be actively trying to woo his wife back. Fortunately, his hard work paid off. Douglas and Zeta-Jones are happily reunited today, and the actor recently explained that the temporary split helped him "grow" from his mistakes.
"First you have to admit that you made a mistake, then dealing with it is easy," the Oscar-winning actor told The Sun on Sunday. "Of course it's important to make mistakes, as long as you grow from them."
The comments arose after Douglas and Zeta-Jones made a joint appearance at the 42nd AFI Life Achievement Award ceremony honoring Jane Fonda last week. The "Last Vegas" star went on to hint at what specifically troubled his marriage last year.
"When you are younger you care about what other people think, and you take the person closest to you for granted," Douglas said. "You waste a lot of energy on strangers to make a good impression. When you're older you focus that energy on the people closest to you, on your family. And you're courteous."
Although the couple has called off their divorce and appear to have reconciled today, reports during their separation indicated that Zeta-Jones was resisting Douglas' attempts to reunite. One insider even said Douglas pulled all the stops to make his marriage to the Welch actress work- including making his famous fluffy pancakes, according to the U.K.'s Mirror.
"Michael would give his right arm for a reconciliation but Catherine's warned she is not ready to commit and she's still not ruled out divorce," a friend of the actor said last year.
As it turns out, Zeta-Jones was fuming over Douglas having attributed his tongue cancer to oral sex - a comment he has since claimed was taken out of context.
"She nursed him through those dark days when cancer almost took his life and she feels the comment about oral sex was like a kick in the teeth," the insider noted.
Despite the brief separation, Douglas and Zeta-Jones are once again living together with their children Carys and Dylan in New York.