Michael Keaton Stars in Movie About Catholic Sex Abuse Scandal; Reveals Catholic School Helped Shape Him as a Person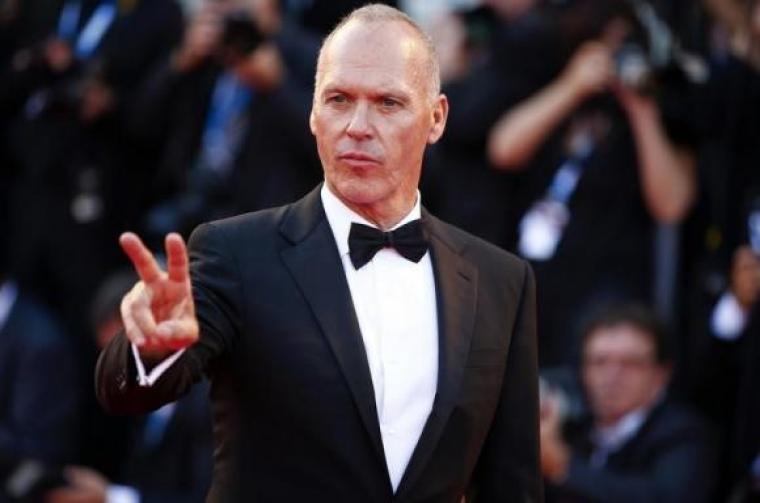 Actor Michael Keaton has said in an interview that his upcoming movie "Spotlight," about the Catholic sex abuse scandal in Massachusetts, threatened to make him "angry and depressed" due to the dark subject matter. Keaton also revealed that he grew up going to Roman Catholic school, and said that it had a positive impact on his life and helped shape him as a person.
"I liked going to Catholic school. Not as [expletive] as some people think. My experience was fine. It was classic knuckle-rapping and stand in the corner and corporal punishment. But it was just sort of what it was. I didn't come away scarred for life," Keaton told Prestige Hong Kong magazine in an interview on Thursday.
"It kind of builds who you are. I was an altar boy. I liked being an altar boy. Me and my buddies got to go and serve mass and go to school. I didn't go to church all the time just 'cause I was an antsy kid. It was a good experience for me. It probably does shape who you are and what you believe in."
Keaton further explained that in the film he plays Robby Robins, an editor in charge of a team from the Boston Globe that investigated the Catholic Church sex abuse scandal in Massachusetts, which uncovered a series of cover-ups related to such crimes within the Boston Archdiocese.
The ongoing scandal has produced several reports from the Archdiocese detailing sex abuse cases that've hit the church over the past 70 years. In 2011, the Archdiocese released a list of 159 priests who've been accused of sexually abusing children, promising transparency in the controversial issue.
At the time, Archbishop Seán O'Malley revealed that the release of the files came as a result of meeting hundreds of survivors of sex abuse.
"And I carry with me every day the pain of the Church's failures. I express once again my sorrow for your pain and my apology for any way the Church and its clergy have failed you," O'Malley said in a statement to the survivors.
Keaton admitted that the subject matter of the movie is dark, and that he was afraid the facts about the cases would make him both angry and depressed.
"It just pisses you off [the sex abuse scandal]. And then you have to say that doesn't do you any good, I've got a job to do here. I'm an actor. And Robby got pissed off. Everyone got pissed off. [Long pause.] I was afraid that every day you go in and you have to deal with this. There are the words, there are the scenes, there are the descriptions. Detailed descriptions. You think, why am I doing this? I'm gonna get so angry and depressed," the actor said.
He revealed, however, that his co-stars, which include Rachel McAdams, Mark Ruffalo, Stanley Tucci and Liev Schreiber, made shooting the movie a good experience.
"It was a really good cast — quick on their feet, bright, knowledgeable about a lot of things. I actually enjoyed it," he added.
"Spotlight" is wrapping up shooting, and set for a 2015 release.