Michael Winans Jr. to Serve 14 Years for $8M Scheme Targeting Churches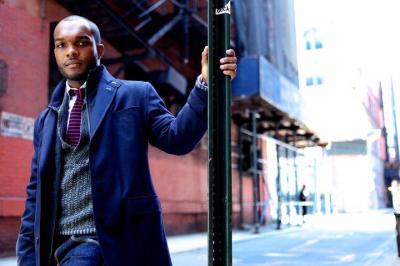 Michael Winans Jr., of the popular Gospel-singing Winans family, was sentenced this week to nearly 14 years in prison for taking advantage of "good, decent church-going people" in an $8 million ponzi scam carried out in Christian churches.
"Fraud on good, decent church-going people – that was very, very troubling to me," said U.S. District Judge Sean Cox in a Detroit, Mich., federal courtroom on Wednesday.
Cox had read some of the 50 letters written by Winans' victims, who say the 30-year-old Maryland native and Grammy nominee ruined their lives by convincing them from church pulpits that he would be investing their money in Saudi Arabian crude oil bonds.
Victims say they've experienced ruined relationships with family members who they convinced to invest with Winans, broken marriages, death threats, and loss of their homes. In one case, a young woman enrolled in the U.S. military due to losing her college tuition.
Winans had collected $8 million from more than 1,000 investors between October 2007 and September 2008 through his connections with various churches in Michigan. He often collected between $1,000 to $7,000 from his duped investors, promising that they would receive 100 percent returns in a matter of months. Federal investigators say Winans instead used the millions for personal expenses and to pay off previous investors.
Winans did at one point learn that the crude bonds were fake, but went on collecting money from investors, WDIV-TV reports.
The 30-year-old nephew of award-winning singers Bebe and Cece Winans pleaded guilty in October to wire fraud and promised to repay each investor. According to The Associated Press, about 600 people are waiting for a total of $4.8 million to be repaid.
In court Wednesday, Winans "repented" and insisted that he carried out the scheme in good faith, wanting to help people better their lives.
I caused "financial and emotional damage. For that I repent," he told Judge Cox, according to the Detroit Free Press. Winans added that there was no "malicious intent on my part … I wanted people to have a good life."
The publication also shared a comment from Assistant U.S. Attorney Abed Hammoud, who said Winans "used religion. He used the church, the good reputation of the family" to fool his victims.
The disgraced recording artist and music producer who has worked with Diddy, Chris Brown and several other artists, was sentenced to 13 years and nine months in federal prison and ordered to make restitution. Judge Cox's sentencing fell in the suggested range of 12-1/2 years to 15-1/2 years in prison for such a crime.
Winans' attorney, William Hatchett, has insisted that no other Winans family members were involved in the ponzi scheme.
The U.S. Securities and Exchange Commission calls the kind of crime committed by Winans "affinity fraud," which involves fraudsters targeting specific groups, in this case Christians, and using their shared faith to attract investments from the group's members, as well as from their friends and family members.
Another high-profile fraud case involves Bishop Eddie Long of New Birth Missionary Baptist Church in Georgia, who is being sued by 12 former church members for encouraging them to invest with Ephren Taylor, wanted by federal authorities for allegedly stealing $11 million from unsuspecting investors. Court documents indicate that Long was warned about Taylor's alleged scheme nearly two weeks before his scheduled appearance at the Lithonia megachurch. Taylor, who is wanted along with his father and another family member for similar crimes, is apparently on the run, according to the U.S. Securities and Exchange Commission.