Michele Bachmann: God Will Punish America for Planned Parenthood, Gay Marriage Just Like Sodom and Gomorrah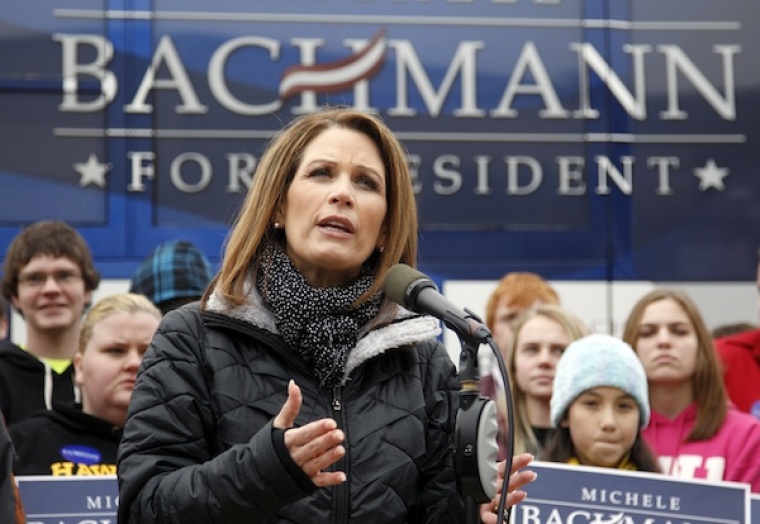 In continuing with her trend of End Times theorizing, former Republican Minnesota Congresswoman Michele Bachmann opined over the weekend that thanks to Planned Parenthood and the legalization of gay marriage, God may soon engulf the United States with fire and brimstone just like he did the biblical towns of Sodom and Gomorrah.
Bachmann, who is a frequent guest on the "Understanding the Times with Jan Markell" radio program, was again a guest to the program last weekend and reasoned that given Iran's desire for "nuclear destruction" and the social direction of America, the apocalyptic "season is approaching."
The 59-year-old criticized pastors throughout the country for not educating their congregants about the biblical significance of the days in which we are living in, suggesting that "no one is fighting back against Barack Obama's dangerous policies" that are "pointing America in severe decline."
Bachmann asserted that because of the national acceptance of gay marriage and the fact that Planned Parenthood is being allowed to mutilate aborted babies and sell their organs, tissue and limbs, God will soon cast His judgement on America.
She cited the biblical examples of how God previously judged societies, such as the towns of Sodom and Gomorrah, which according to the Bible were destroyed by fire and sulfur that rained down from Heaven.
"When we raise our fist to a holy God and say that we are going to redefine marriage, we are going to be OK with paying a Planned Parenthood to cut up innocent baby parts and sell them for research, that clearly is a problem," Bachmann stated.
"And as we have seen God render judgment in the days of Noah, in the days of Sodom and Gomorrah and so forth throughout history, what the prophets have told every generation is that there is a just God and the people must repent and turn to him."