Michelle Qureshi Vows to Continue Her Late Husband Nabeel's Ministry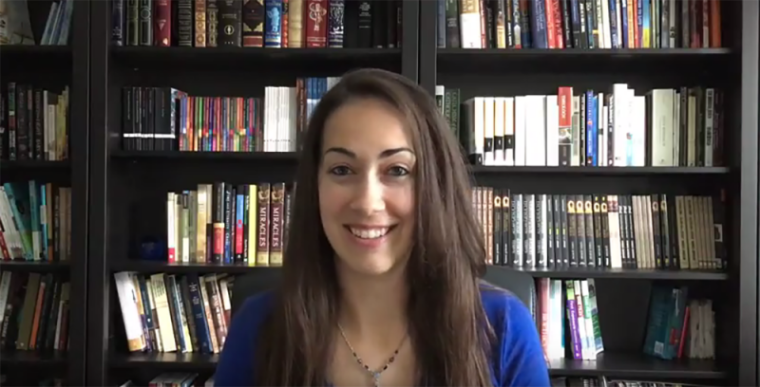 The wife of the late Christian apologist and best-selling author Nabeel Qureshi has vowed to continue her late husband's online ministry.
Nearly three weeks removed from her 34-year-old husband's death, Michelle Qureshi took to her husband's video blog and social media pages to announce that she plans to continue the ministry that he left behind.
Nabeel Qureshi, who was diagnosed with stomach cancer last August and died on Sept. 16, launched an online ministry and began producing video blogs following his diagnosis last summer.
In the video blogs, Qureshi discussed Scripture and updated people on his battle with cancer. Considering that Qureshi was no longer working with Ravi Zacharias International Ministries, he launched a Patreon account to help crowdfund the ministry and earn an income.
Although Qureshi, a former Muslim who authored Seeking Allah, Finding Jesus and No God But One, is no longer around to share the Gospel, his wife believes that the ministry must go on.
"[One] thing that he doesn't have to strive for or work for [anymore] ... is sharing the Gospel because everyone in Heaven is seeing Jesus face-to-face. But then that leaves us here," Qureshi said in a YouTube video. "We are still here. People still need to hear the Gospel. Ministry still needs to continue."
"In this video, my main point to you is to let you know that I am committed to ensuring the continuation of Nabeel's ministry," she added. "I don't know exactly what that is going to look like but we are going to take his resources and put those online in video form and share them through the social media and the websites that he had opened previously — Facebook, Twitter, YouTube and Patreon."
Qureshi admits that although the prospect of continuing her husband's ministry is exciting, she knows it will be a challenge.
"There are other people who are gathering around me already to help ensure that this happens," she explained. "Of course, I have my primary responsibilities to [our daughter] Ayah and that will stay No. 1. I wanted to let you all know that there are things in the works and I want to welcome you to partner with us as the Lord leads."
"Pray about it. Keep your eyes open in the coming weeks what God helps us to accomplish," she continued. "I am committed to continuing my husband's ministry and I do hope that you will join me as well."
The ministry is currently supported by 318 Patreon users to the tune of $8,926 per month, as of Thursday morning.
One Patreon user has already expressed her gratitude to Qureshi for continuing the ministry.
"Michelle, I'm so thankful you will be continuing Nabeel's ministry," Patreon user Nancy Lemke wrote in a comment on Qureshi's Patreon page Thursday. "I pray for you and Ayah during this difficult time. Happy to be able to support you."
In addition to the funding that has come from Patreon, Nabeel Qureshi's GoFundMe account that he created earlier this year has surpassed $895,000 in donations. The account was established to help pay for any uncovered medical costs and to help Michelle Qureshi and Ayah in the case of Nabeel Qureshi's passing.