Michelle Williams Says She Wrote 'Believe' Collection Into Existence 9 Years Ago in Journal Entry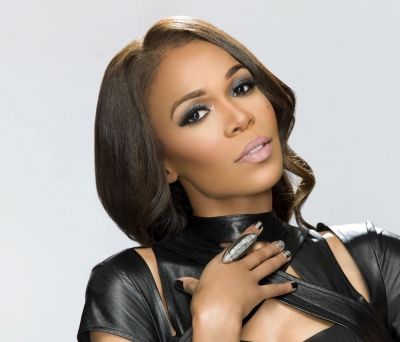 Michelle Williams has conquered the world of music and Broadway and now she's revealing how an aspiration written in a journal nearly a decade ago has manifested itself into a bedding collection.
Williams, the 35-year-old "Believe" singer, took a picture of a page in her journal where she professed what her future would look like.
"I see myself as the smart, strong business woman, the actress that takes Broadway, touches the lives of people through music, television and film," the journal entry reads. "I hope to one day own my own spa, bath and body products, bedding, bath designs and furniture line."
Now that the former Destiny's Child singer has premiered her Believe at Home bedding collection on EVINE, she believes her journal entry is proof of what she dreamed years earlier.
"Nine years ago I wrote this in my #journal to #manifest a #dream," she wrote on Instagram. "Thank you Team @EVINELive @MelissaMiner & everyone who tuned in for helping me make it a reality! #Believe #Blessings @Believe_Home Collection."
The collection is described as "exquisite sophistication" and has been inspired by the entertainer's lifestyle and upbringing.
"Michelle warmly [cites] her grandmother's and mother's maverick home décor ingenuity as inspiration for her own love of interior design, proudly noting their quilting, stitching and amazing eye for detail as inspiration for her new collection," the description of Williams' collection on EVINE states.
"Michelle's passion first began as a young girl watching her mother and grandmother create hand-stitched quilts, homemade curtains and bedding. Adding her world travels as inspiration, she has helped create a collection for anyone seeking exquisite, sophisticated items to make their home feel elegant and timeless."
The singer's bedding collection shares a name with her single, "Believe in Me" from her Journey To Freedom album. She previously told The Christian Post that it's the song she most connects with on her album and wrote it after she battled with not believing in herself.
"People might tell you, 'Oh my gosh, you're great, you have a great calling on your life;' or 'Oh, your hair is so pretty today,'" Williams told CP. "... If I come to you and give you a compliment, it probably should be confirmation of what you already know. I just did not believe, I didn't think I was as good as other people around me.
"God keeps showing me time after time, with the different things that He does in the industry, that He's with me and that He believes in me. I know that it's only Him that makes a way."
Williams grew up in church all of her life and came to realize that her faith in God must also be evident in the belief she has in herself.
"He is real, and if God is real and He continues to bless me and allows me to do what I love, then I need to believe in me," she added "I believe in God, but you have to believe in yourself with God."