Microsoft Hololens Release Date Latest News: Developer Version Possible for 2016, Launch Planned for 2020
Microsoft Hololens won't be invading our homes untll as late as 2020. According to CEO Satya Nadella's statement, the Hololens is a five-year plan.
Nadella spoke of the Hololens being available to the public only as late as 2020.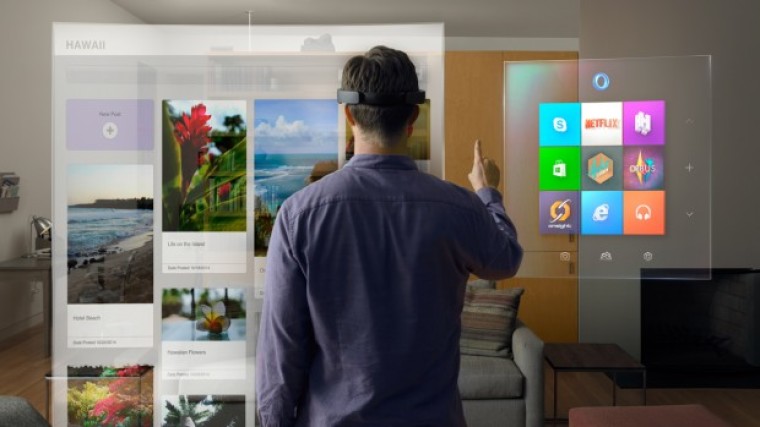 "We will have developer versions of it first, and then it will be more commercial-use cases, and then it will evolve," the CEO explained in a statement. "This is a five-year journey. We are looking forward to getting a v1 out, which is more around developers and enterprises, and you know it's in the Windows 10 timeframe, which means that it is within the next year."
Microsoft had been rather cagey about the launch date of the Hololens and just about hinted that it would be available "in the same timeframe as Windows 10".
The Microsoft HoloLens was first unveiled at Microsoft's Windows 10 January 21st event, showcasing it as Redmond's start-up journey into augmented-reality technologies. The HoloLens is a headset with a built-in computer, using a transparent visor and projectors to overlay images onto your vision. It will certainly not suck you or engulf you into a virtual world, rather it will project images around you.
The VR headsets might cost around £300 to £500 – but the HoloLens will probably cost more. Microsoft is prepping the Hololens as an all-purpose computing tool, to work and play, and will not be just focussing on gaming. Since the HoloLens also has a built-in computer, you will have a wireless experience and this will definitely raise the price.
It was seen again at E3 2015, though Microsoft didn't provide a release date or price for HoloLens. Even though there is a lack of information, what is rumoured is that Minecraft will be the first game to work with the HoloLens and it will give players a god-like perspective that allows them to view other players from above, or swoop down into the scenery and get below the surface of the game world to explore more.