Mike Huckabee Screening 'God's Not Dead 2' for Iowa Caucuses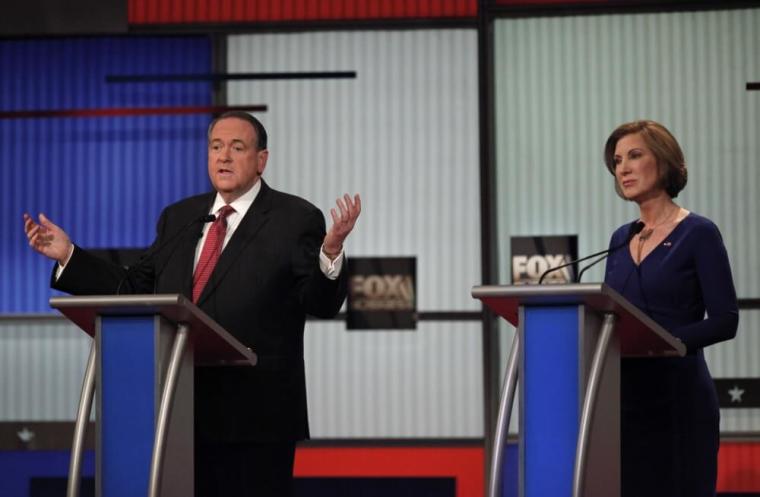 Mike Huckabee is giving voters at the upcoming Iowa caucuses an opportunity to do more than just vote for him, but view the "God's Not Dead 2" film.
Voters at the electoral event in Iowa will have an opportunity to help select delegates that will move forward in future conventions, but Huckabee supporters will also get the opportunity to see him in a new faith based film two months before its official debut. On Sunday, the day before the Iowa caucus, people will get an opportunity to see the film at Cinemark 20 Jordan Creek theater in Des Moines, Iowa.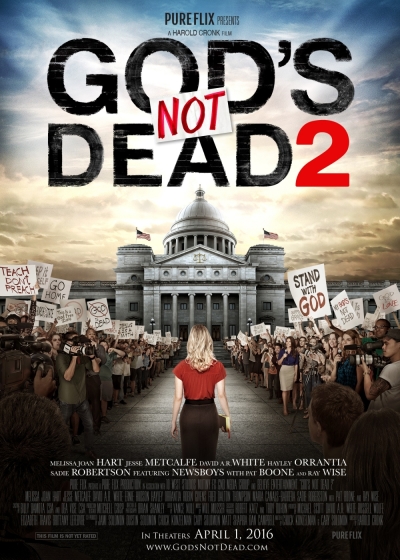 While it remains to be seen whether Huckabee will be giving early screenings in other cities, those who pre-register for the Iowa screening at MikeHuckabee.com/GodsNotDead can get free tickets to the 7 p.m. early screening of the film. The tickets will be given on a first come first serve basis, since limited seating will be available.
Sources close to the former Arkansas governor told The Christian Post he is "hoping the press and caucus goers in Des Moines will be inspired and touched by the message of the movie."
Although Huckabee is not the star of the Pure Flix Entertainment film, he does appear as himself in the movie that touches on safeguarding religious liberties. The presidential hopeful previously spoke to The Christian Post about his participation in the film.
"It was a real honor and thrill to film a scene for the film," Huckabee revealed to The Christian Post. "A few years ago, such a plot would seem like fiction, but in light of how Christianity is being criminalized in America, this film depicts life in America for those of faith."
The film centers around a teacher named Grace Wesley, who is portrayed by Melissa Joan Hart. Wesley is a Christian AP History teacher who comes under fire after she responded to a student comparing nonviolent teachings to Jesus Christ. When a parent gets wind of the Christian themes present in the classroom discussion,a political firestorm ensues. Wesley is then forced into a courtroom to fight for more than just her job, but her faith.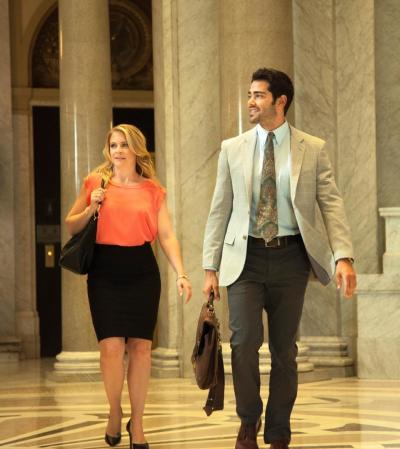 Huckabee spoke about how the movie mirrored real life events where people's religious liberties are at risk.
"The breakout film 'God's Not Dead' struck a nerve with America depicting how believers are marginalized in the classroom, and 'God's Not Dead 2' is virtually ripped from the day's headlines by showing how people of faith are now being criminalized and taken to the courtroom," he said in a statement obtained by CP. "A few years ago, such a film would be fiction that could someday be true; now, 'God's Not Dead 2' is the story that has become true for believers across the nation. 'God's Not Dead 2' is a wake-up call."
Aside from Huckabee and Hart, the film will feature Jesse Metcalfe ("Dallas), Ernie Hudson ("Ghostbusters"), Robin Givens ("Head of The Class"), and the late Fred Thompson, the former senator, presidential candidate and "Law & Order" star who passed away in November. Other familiar cast include Trisha LaFache, Benjamin Onyango, Paul Kwo, the CCM group, Sadie Robertson from "Duck Dynasty" and David A.R. White from the first film in the franchise, "God's Not Dead."
In a featurette on YouTube, White questioned how people would react if they were placed in the scenarios that will be outlined in the upcoming film.
"As you know, in 'God's Not Dead' it was about a student taking a stand for Christ in the classroom. On 'God's Not Dead 2' here we are at the public courthouse," White said in a featurette for the film. "What would you do if you shared your faith of Jesus Christ with someone and it was deemed illegal? Would you be brave enough to take a stand in the public square knowing that you could lose everything?"
Robertson, 18, will portray a character named Marlene in "God's Not Dead 2" and previously spoke to The Christian Post about being excited to appear in the movie next year.
"I told myself in the beginning of this craziness that I would only do a movie if the part fit me exactly. If I really felt like this was going to be a good thing, going to be a good message, and the person I was playing was a lot like myself," she previously revealed to CP. "It's a message that I want to share with people about standing up for your faith, saying, 'I'm not ashamed.' I'm excited for people to see it."