Miley Cyrus' VMA Performance 'Demonic?' Over 150 Viewers Demand FCC Response
Miley Cyrus' VMA Performance 'Demonic?' Over 150 Viewers Demand FCC Response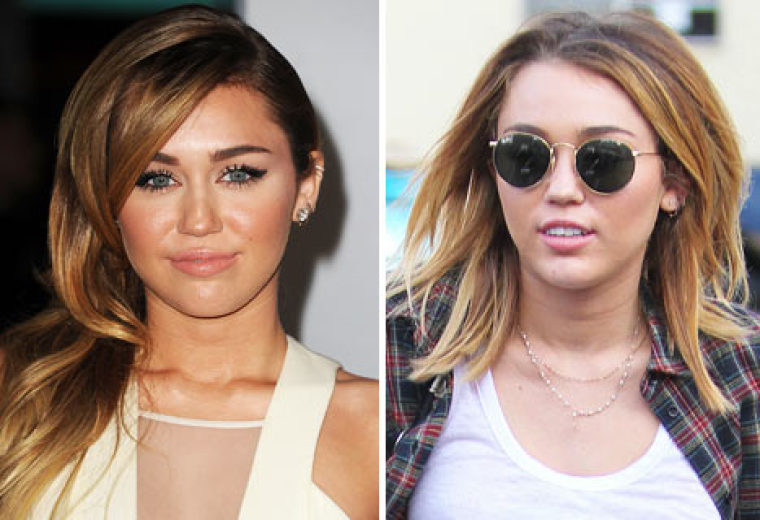 More than 150 viewers submitted complains to the Federal Communications Commission (FCC) to express their outrage about Miley Cyrus' raunchy performance at last month's MTV Video Music Awards, and to request the actress and the network receive punishment for it.
The FCC released the complaints due to a Freedom of Information Act (FOIA) request on behalf of The Smoking Gun website, which posted "the highlights" online. The viewers' identities have been protected by the FCC, but their comments reveal a great deal of anger.
A viewer who identified as Christian commented, "She has shown what she is acting like a devil flicking that tongue as deamons [sic] do. Shame on her and MTV. They should all be fined for this broadcast."
One complaintant wrote, "Had I wanted my family to see a hooker perform a live sex show, I would have taken her to Tijuana," calling the event "a third rate exhibition of what a pedophile would like to see during a child pornography live show."
Calling the FCC to fine Cyrus or the network, one person threatened to call their senators and congressmen if the agency does not impose fines.
"If the FCC doesn't fine the network, then the FCC doesn't have any business using my tax money for anything at all."
A subsequent viewer complianed to the FCC that "The sexualization of American girls is rampant, and to put this kind of show on in a viewing time, on a weekend, when young girls and boys are watching their 'idols' is reprehensible." This person added that Cyrus "needs to be detoxed," and suggested a year's restitution in a convent.
Another complaintant who also suggested a hefty fine for the former Disney star, said, "Her actions were suggestive and pornographic and I am shocked and appalled that the FCC wasn't more involved to NOT ALLOW this kind of performance."
Penny Young Nance, president of Concerned Women For America and former special advisor to the FCC on media and social issues, suggested a national boycott of MTV in response to Cyrus' performance. She decried the fact that the show happened on Aug. 26, the anniversary of the 19th Amendment to the Constitution, which granted women the right to vote. "Miley needs to know that in fact, she can stop, and she should," Nance wrote.
Exclusive Op-eds from the Presidential Campaigns
Adam Holz, senior associate editor at Focus on the Family's pop culture review site Plugged In, argued that Cyrus' view of freedom fits "in license territory, not liberty territory." He cited Peter's first epistle, saying, "a man is a slave to whatever has mastered him. She and everybody else in the video are enslaved to a view of sexuality," he told CP in June.
Recently, Cyrus has gained even more attention with her hit video, "Wrecking Ball," which amassed 106 million views on YouTube.
In the next few days following her VMA performance, Cyrus commanded search engines, even as the use of chemical weapons in Syria threatened to embroil the United States and Russia into a possible third World War. Her Google analytics rating – a scale of one to 100 gaging the Internet interest in her – hit 100, while Syria's remained at four. "I made history," Cyrus said.
When a music group remade the music video for the song featured in the VMAs, "We Can't Stop," setting it to 1950s music and removing the sexual imagery, it went viral. This remake gained the support of 96.6 percent of viewers who expressed an opinion, while slightly more than half liked Cyrus' original music video, and only 16 percent liked the VMA performance.
Most commenters on the 1950s remake insisted that it was better than Miley Cyrus' original music video.