Military to Relax Rules on Religion, Allow Religious Tattoos
The Pentagon is expected to announce that it will be relaxing rules for religious wear in the military, allowing service members to wear some religious tattoos, turbans, beards, or yarmulkes, as long as the item does not interfere with carrying out a military mission.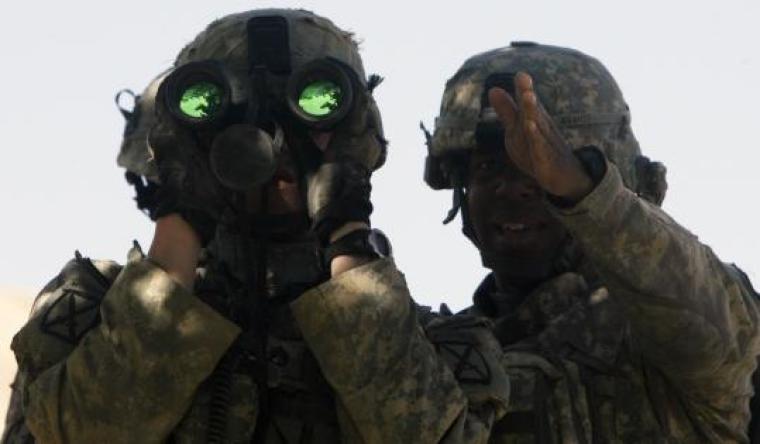 The announcement states that the new policy adopted by the Department of Defense will require the military to accommodate the "individual expressions of sincerely held beliefs" of service members. The directive goes on to state that unless a religious item interferes with a service member's readiness, safety, or order, service members may be granted permission by their commanders to display their religious items while wearing their uniform.
"[…] the importance of uniformity and adhering to standards, of putting unit before self, is more significant and needs to be carefully evaluated when considering each request for accommodation," the Pentagon statement states.
The new policy caters to Sikhs, Muslims, Wiccans, Jews, and Christian service members. Those wishing to wear special religious attire must have the item re-approved whenever they switch assignments or start a new deployment. While some forms of religious wear can be approved by commanders, other situations will be passed up to a higher command.
The Pentagon reportedly decided to change its policy on religious wear after Major Kamaljeet Singh Kalsi, a Sikh, spoke at a Congressional briefing about the challenges American Sikhs face in the military earlier in January. Kalsi told members of Congress that he believes he can effectively serve his country while still maintaining his religious appearance, including an uncut beard and a turban. The U.S. Army Major, along with two other Sikh servicemen, had previously received special permission to wear their religious articles while serving. The three Sikh servicemen then worked alongside The Sikh Coalition to ensure all American Sikhs could show their religious identity in the military.
"These soldiers have won awards and promotions and courageously proved that Sikhs can make great soldiers without abandoning their faith. Now we must support them by expanding opportunities for all Sikh Americans who wish to serve their nation," the Sikh Coalition said in a statement following the briefing.
Although the military will be relaxing its rules on religious items, some groups have argued that religious liberty in the military remains under attack. Last year, a coalition of groups concerned about religious liberty in the military, including the Family Research Council, joined forces with state representatives to push support for an ammendment ensuring religious liberty that would be attached to the National Defense Authorization Act.
The amendment protected service members from retribution if they choose to act or speak about their religious beliefs while serving. "Christians who choose to live out their faith find themselves incompatible with the secular view of this administration," Tony Perkins, president of the Family Research Council, said when the amendment was introduced. "We're establishing a beach head for religious liberty and the evidence points to a very deliberate attack."
Recent media stories fall in line with the argument that religious freedom is under attack in the U.S. military. In November 2013, two military chaplains undergoing a training program in California filed a federal lawsuit claiming their teacher prohibited them from using Jesus' name or reciting the bible in their class. In another incident in April 2013, evangelicals and Catholics were listed as "extremists" similar to al-Qaeda and the Ku Klux Klan in an Army training session powerpoint presentation.