Millennials Still Want to Marry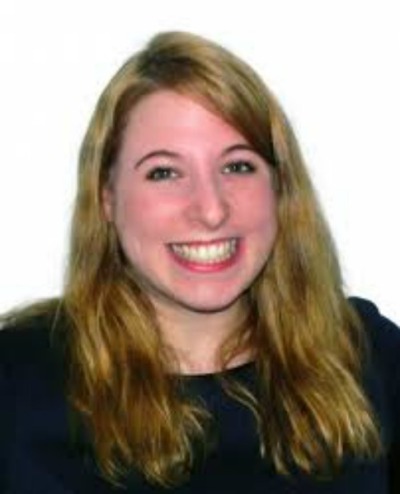 The Pew Research Center recently released a study claiming that a quarter of Millennials will never get married, and those that will won't get married until they're older. While it's true that Millennials are waiting longer to get married, the data ignores generational traits driving young people to tie the knot.
The statistics are grim. In 1960, only 9 percent of adults older than 25 had never married. As of 2012, that number has increased to 20 percent. In 1960, the average marrying age for men was 23-years-old and for women was 20-years-old. Census data from 2012 shows that the average age of marriage has jumped to 29 for men and 27 for women. Over half of never-married adults say they would like to marry someday (53 percent), a third (32 percent) are unsure, and 13 percent say they would never like to marry. These statistics lead Pew to conclude, "When today's young adults reach their mid-40s to mid-50s, a record high share (25 percent) is likely to have never been married."
However, Pew's assumptions ignore core truths about Millennials' views towards marriage and their life-long chances of getting married.
It's no secret that Millennial women are outshining their male peers. Women are now 33 percent more likely than men to earn their Bachelor's degree and are far more likely to receive a Master's or a PhD. Millennial women are more likely to be employed than their male counterparts. Even more shocking? Men are increasingly more interested in having children than women and are more likely to report having experienced depression, jealousy, and sadness about not having children.
Economically, this leads to a big mismatch. Three-quarters of unmarried women (78 percent) report that they want a spouse with a steady job while something less than half (46 percent) of unmarried men look for in a future spouse. Between the degree misalignment and the higher potential earnings for women, why would women choose to marry in the future?
Millennials are, surprisingly, creatures of tradition. In spite of the onslaught of reports that young people are all about hookup culture, research has shown the exact opposite: Millennials prefer dates and relationships to meaningless sex. And what's the ultimate conclusion of a successful and happy relationship? Marriage.
Millennial men are still finding their feet. Though they have fewer degrees and are less likely to be employed, they are also more likely to take risks that have worthwhile payouts. Women, largely following the traditional route of education to career to promotions, may be leapfrogged by their male counterparts as they approach their mid-30s and early forties. Though men are not comparably achieving now, that does not ensure that they won't in the future. These future high-achieving men will be potential marriage material.
Money is certainly playing a big role in why Millennials aren't marrying. Total student loan debt is well above $1 trillion and reports of underemployment are not exaggerated. Pew notes, "Compared with their older counterparts, young adults who have never been married are more likely to cite financial security as the main reason for not being currently married (34 percent of those ages 25 to 34 compared with 20 percent of those 35 and older)." But, again, that explains why Millennials are not marrying now, not in the future. As opportunities for success continue to unfold for Millennials and student loans slowly get paid off, there is no guarantee that economic hardship will continue to hold young people back from marriage.
Finally, marriage, to Millennials, is viewed differently than in other generations. Until recently, the institution has been seen as a rite of passage into adulthood. For Millennials, marriage is more of a presentation of personal success. For this high-achieving generation, and especially for the women in it, marriage is another badge of honor. It will not be so easily discarded.
The claim that a quarter of Millennials will not get married ignores long-standing cultural traits pervasive in this generation. Millennial women, while outshining their male peers now, are not guaranteed to do so for the next four decades — especially when they are more likely to drop out of the workforce should they become mothers. Men still have plenty of opportunity to catch up, get ahead, and attract future mates. And for Millennials looking for their one true love, they're fine waiting until they're thirty or even forty years old. To them, the ring of honor is worth the wait.
Rachel Burger is a Young Voices Advocate and the associate editor of Thoughts on Liberty. She writes frequently about social issues and foreign policy. She received her MA from University of Chicago's Committee on International Relations and her BA from Agnes Scott College.