'Minecraft' News: 'Minecraft' Getting Its Own Monthly Chest Of Treasures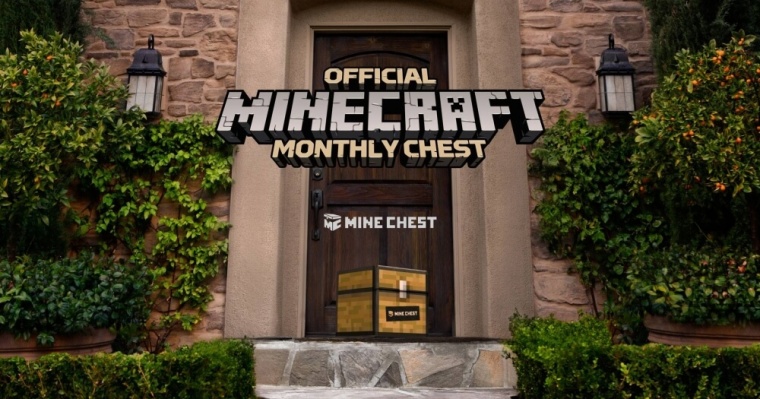 Mojang, the developer behind the hit building and exploration game, "Minecraft," is bringing something new and exciting for its players and it will be coming every month. According to a report in Tech Times, Mojang is setting up a subscription service that will bring new "collectibles" to its players every month.
The new service will be called "Mine Chest" and inside the chest every month, players will get new items that can be worn, collected and can even be used to create or build with. Some of the items will only be made available through the service and cannot be found elsewhere. These include "Minecraft" toys and "Minecraft" shirts. Even the chests, where the goodies are found, can be collected as well.
In their announcement of the new service, Mojang describes it as something that will "bring that same sense of discovery and creativity" every month. They also listed DIY crafting recipes as part of what subscribers can get.
According to the official Mine Chest site, each "Mine Chest" will also be themed according to where they are found or discovered, which means chests can be themed as the Jungles, Frozen Plains and the Nether.
Since the monthly service will also be bringing physical products, a shipping fee is included in the monthly service fee. Gamers need to shell out $29.99 a month plus $7 shipping, handling and tax. Only gamers in the United States are able to avail of the service in the meantime, but Mojang promised that it will bring the service worldwide soon and will try to find a way around expensive shipping costs.
Those who want to avail of the service can start signing up now via the service's site at minechest.com. First shipments will be made in May and gamers who are able to sign up by the end of February receive a special gift: a limited beta version including "items that explore the beginnings of 'Minecraft.'"