Minnesota Mall Attacker Stabbed Victims Who Said They Were Not Muslims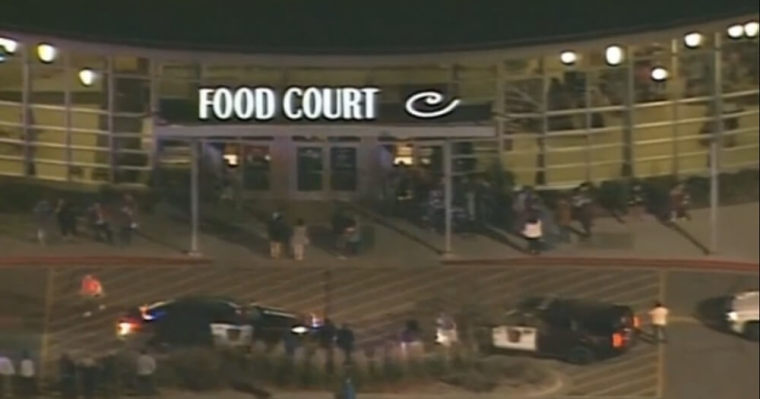 The Minnesota mall attacker who wounded nine people Saturday night with a knife before being shot dead by police, reportedly went around asking shoppers if they were Muslim and stabbed those who said they were not.
CBS News reports that a federal law enforcement source shared details behind the attack at Crossroads Center mall in St. Cloud, believed to have been carried out by Dahir A. Adan, a 22-year-old college student.
The nine victims, which include seven men, a woman, and a 15-year-old girl, were treated for non-life-threatening wounds at local hospitals, but by Sunday evening six of them were released.
CNN reported that while investigators are still trying to establish the exact motive for the attack, the Islamic State terror group in Iraq and Syria has hailed the incident, calling Adan a "soldier of the Islamic State."
"We still don't have anything substantive that would suggest anything more than what we know already, which is this was a lone attacker," St. Cloud Police Chief William Blair Anderson said.
"And right now, we're trying to get to the bottom of his motivations."
The FBI has called the attack "a potential act of terrorism," while Anderson admitted that Adan made at least one reference to Allah.
IS has celebrated a number of lone-wolf attacks across Europe and the U.S. this past year, even those that were not found to have been organized by its central leadership.
One witness, Ashley Bayne, who was visiting a friend at the J.C. Penney store in the mall, revealed that the attack caused a panic among shoppers.
"I went closer to the mall entrance by J.C. Penney's and I was looking at some jeans and all the sudden people were just running in chaos," Bayne said. "They were screaming, 'Someone's stabbing people in the mall,' and people were just really frantic and were running.
"There were so many cop cars just responding to the area," she added.
"When I got in my car to get out people were speeding out of there. By the time I left my coworker had texted me saying they had all gone into lockdown in the mall. There were no notifications in the mall at all, it was just people running and screaming."
The Associated Press reported that Adan is a member of the Somali community in central Minnesota, which has about 40,000 people, though leaders of the community have condemned the suspect's actions, and said that he does not represent Somalians.
AP noted, however, that terror groups have been trying for years to recruit members to their ranks, with records showing that more than 20 young men since 2007 have left the Minnesota community to join Al-Shabab in Somalia, while a dozen or so have been recruited by militant factions in Syria.
The U.S. experienced several incidents of potential terror activity over the weekend, including a blast in a Manhattan neighborhood in New York, which injured 29 people.
Two devices, both shrapnel-filled pressure cookers, were used in the bombing, with New York Governor Andrew Cuomo vowing that officials will investigate whether the attack has any ties to international terrorism.
"Whoever placed these bombs — we will find them and they will be brought to justice," Cuomo said, according to BBC News.